Why I Love My Trampoline as a Work At Home Mum
I wasn't always a work at home Mum. Most of my working years up until I got married were spent in an extremely large and busy office, putting in an average of 50 hours a week. I was even working on weekends. When I found out I was pregnant, and with twins at that, I knew I had to change that. I gave up that job to work from home so I can care for my twins 24/7. It was hard at first, especially with the huge cut in my income. But with a little adjustment here and there, I did it. And I am still doing it.
Why Trampolining?
Working from home, especially online, however, has its downside. Hours spent just sitting in front of the computer was taking a toll on my health.  So I started looking for ways to be able to fit an exercise routine into my daily activities. I discovered trampolining from a fellow WAHM and I have never looked back. The list of benefits is almost endless: increases cardiovascular circulation, improves balance and posture, provides low-impact exercise that does not put too much pressure on feet and legs, and most important of all, it is a fun way of losing weight and getting fit. I love the exhilarating feeling of bouncing to my heart's content while burning off all that fat!
I love that I am able to exercise without leaving the house. Buying my own trampoline meant I only needed to step out into the backyard and do my workout regimen any time I want. I work from home and now I workout from home, too! I don't even have to dress up. Sometimes I start bouncing as soon as I get up from bed, in my pyjamas and with uncombed hair. It is absolutely fantastic!
Getting away from the computer to savor the sun and fresh air is also a blast! Staring at the computer for long periods sometimes makes me lethargic and slow to think. A quick break on the trampoline easily refreshes me and makes me more eager to go back to work.
But the benefit of trampolining that is closest to my heart is that I get to spend time with my kids while exercising. It's just not me that is getting fit but my kids, as well. They are able to spend some time away from their gadgets and have loads of bouncing fun. Not to mention developing their motor skills and coordination, improving their self-esteem and learning persistence. It has also created a stronger bond between me and my kids when we have fun and play together.
Being with my kids while doing the things that I love, and being able to provide for their needs is something I have always dreamed of. With a little patience and perseverance, it is now a reality and I love it.
Where to start?
A good place to start is to identify the right trampoline that would suit your needs. I searched and searched all over for the best trampoline and I found that the Upper Bounce Rectangular Trampoline works best for me.
The Upper Bounce rectangular trampoline frame is made from heavy-duty black-coated rust-resistant steel for extra durability. The galvanized springs work independently to give a massive bounce with the highest lift and better control over height and landing.
The jumping mat is made from high-quality, premium polypropylene mesh material guaranteed to last for years and years of bouncing. Its high-quality safety enclosure net is designed to eliminate gaps between the net and the jumping surface to ensure the utmost safety of users. No unnecessary worries even when we all want to bounce together.
It is amazingly easy to assemble and requires no complicated tools or equipment. It is also very easy to disassemble when you want to stow it away come wintertime.
My trampoline is the 9×15 feet one in the yellow and blue color combination. The size is perfect for me and my twins, and the color combo is especially cheerful.
But how do I balance work, family, and workout?
Being a work at home Mum gives me huge advantages that I never thought possible. The flexibility when it comes to time allotment for everything I need to do is what I love most. Although I still draw up a rough timetable, if something unexpected comes up, like waking up to a sick child, then dealing with that would be the priority.
I usually do my work at dusk; that period of transition from day going into night. That is when I feel I am at my most creative.
Early morning is when I do my workout routine on the trampoline. I do my stretches and then bounce for an hour, incorporating full body twists and energetic kicks to pump up my metabolism.
When the kids wake up, it is just a matter of what they feel like doing for the day and deciding which activity to do first, whether it be playing, reading, going to the park or bouncing on the trampoline.
I also love the fact that I can monitor not only their TV and computer time but also their diet. I can prepare all healthy and natural food for them every day. A small amount of chocolates, candies or chips is fine but it would be just that-a small amount.
Perhaps the most fulfilling part of being a work at home Mum is that I get to spend my days just being with my kids. I was able to see all of their "firsts": first words, first steps, first day of school, and everything else. I got to comfort them when they were sick, or when a bully took their pencil in kindergarten. I got to share their happiest moments, like baking a cake for their birthday or bringing them to friends' birthdays.
I am proud to say that as a work at home Mum, especially now that I have teenagers, balancing work, family and workout is a truly rewarding experience.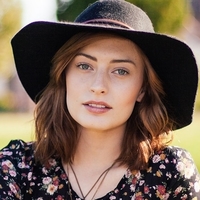 Lindsey is passionate about fitness and family. When she's not looking after her 3 children, can often be found exercising or working from home on her trampoline review site. You can find out more about the best trampolines for WAHMs at https://trampolizing.com/heavy-duty-trampolines-adults/