Case Study – 'Ben', an upcoming Entrepreneur
Ben (not his real name and not him in the picture) is an upcoming entrepreneur who approached me after reading a guest post I'd written for another personal development blog about entrepreneurship and top business ideas.  He'd previously been the top salesman for a couple of years at a company he'd been working for, but had resigned to go out and become an entrepreneur through creating his own business.
Like many entrepreneurs Ben had a head bursting with top business ideas and possibilities.  However he was feeling paralysed and really stuck with too many things he 'could' do, lack of confidence and self-esteem issues around being a successful entrepreneur.
We worked together for about four months, with Coaching sessions every ten days and tasks for Ben to work on in between.  Some of the things we covered while working together were:
– At least one of his top business ideas was contrary to his deep personal values – and he'd been wondering why he kept sabotaging himself.
– What was really important to him in life, business, love.    At the core, a lot of the things he thought were important were just filling a need in him.  After working through and overcoming this need Ben realised that he didn't want what he thought he did.  This was great, we were able to work together to set goals that really motivated him to achieve them.
– During the coaching Ben applied for a prestigious Entrepreneurship program and asked me to support him through the application process.  He's an awesome guy and I wasn't the least bit surprised when he was accepted.
Ben was a dream client to work with.  Motivated to be a top entrepreneur and eager to grow personally, he'd been feeling frustrated with himself and by the end of our time working together he'd made so much progress it was astounding.  He recently sent me this email:
Hi Melinda!

I had to email you and let you know how I'm doing.  Since our sessions I have made a ton of progress in my business and personal life.  The XXXXXX program will be starting soon and I also was asked to join the staff of a trending website.  How cool!  The work we did was so meaningful!  Thank you!
(Note: This case study is used with full permission from the client ("Ben" the entrepreneur), and any identifying features have been removed).
Don't you just love emails like that from your clients?
So if you are like Ben with your head full of top business ideas and a strong desire to go out and fulfill your entrepreneur dreams then make it happen and get your self a great business coach to help push you through the inevitable personal frustrations and blockages you will encounter.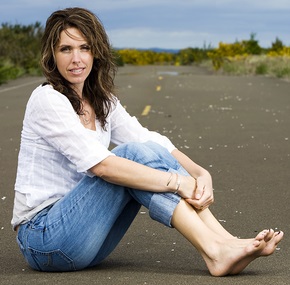 Melinda is the founder of SuperWAHM.com and started this site to share her best work from home ideas to help other Work At Home Mums become more financially independent and able to spend time with their families.