Is Working From Home All I Expected It To Be?
Working at home is something I have dreamed of.  I love being a stay at home mum, I love baking and eating and feeding others, but not so much the cleaning up.   I love being able to help out at school with excursions, picking the kids up in the afternoon and taking them to after school activities…
…Ok, that's maybe going a little bit too far to say I love after school activities!  I'm one of those people who could never be bored at home, and I'm not a reader or a TV watcher!  Somehow, my days just always fill up and I never know what I'll be doing next week, until next week arrives.
But the kids are growing up!
As I know look up to my eldest son and I have long ago said goodbye to diapers and sleepless nights, I have felt the urge to go back to work, to do something I enjoy that has meaning and purpose for me, to contribute to the family income and to do something that is mentally challenging.  But my background is in Education and Geographic Information Systems.  I wasn't keen to pursue either of those careers.  But I was keen to do something, I just had to find what.
Working from home seemed to offer the best solution.  I would have flexibility with my hours, I would determine how much work I could do, I would be able to work independently.
Perhaps I could build small business websites?
My husband had previously done a digital education course through the eBusiness Institute and through this had become interested in buying, selling and building websites.  This was something very new and very unfamiliar to me, but it seemed like it could offer me what I was looking for … a new career working from home.
I joined Matt and Liz Raad's training program and received my certification in WordPress Website Development and began a new website design agency in Capalaba, QLD.  I now build small business websites for local businesses and through my work, have the ability to help others grow their businesses as well.
Now I work from home full time, and the question remains… is it all I expected it to be?
Would I sink or swim? Here are some of my important lessons learned about being a work from home mum
When I took the plunge to start a website design agency, I felt overwhelmed.  I still do some days.  In the beginning, everything was new and there was so much to learn and I did wonder what on earth I had done?  How could I possibly have thought I could do this?  What was I thinking?  I needed my sleep and I wasn't getting it!
But as time went on, things started to settle and I learnt a few important lessons about working from home.  I'm hopeful that these lessons may help you consider what it means for you to be a work at home mum too.
Lesson 1:  I had to consider if my expectations had been realistic
It was easy to look through rose-colored glasses at the idea of working from home, but I had to be realistic about what it meant for me as a mum.  My days were going to look different.  I would have to schedule in dedicated times to 'work'.  I wouldn't have the same degree of flexibility as I was used to and I would have to learn to say the word 'no'.
Lesson 2:  I had to remember WHY I was doing this
Did I really have something that I wanted to achieve and was it worth reordering my days for?  I had to keep the big picture in mind so on those days where I felt overwhelmed, I could remember that there was a purpose in what I was doing.  There was a purpose to the changes I had made and I needed to keep focused on that future goal.
Lesson 3:  I had to determine what I really valued
Faith, family, friends, fun.  These were things that I did not want to let suffer along the way.  Working from home actually forced me to become more intentional about the things I valued and make time and space for them each and every day.  And through my work, I could help others be more successful in their business.
Lesson 4:  I had to learn the meaning of the word 'balance'
And this is an ongoing lesson, day-by-day.  I realized that one of the biggest things I had to learn to balance was how I focused on 'tasks' and how I focused on 'people'.  I naturally tend to be more task-oriented than people-oriented, so this was perhaps one of the most difficult challenges for me.  I had to learn to really listen when my youngest wanted to spend time with me, and I had to learn to listen when my small business website clients were discussing deadlines.  I had to learn to balance my time to meet both requirements.
Lesson 5:  I had to appreciate the benefits that this would provide for my whole family
As I spent more hours working, I couldn't keep up the same schedule around the home that I was used to.  Being able to relinquish some responsibilities to others has actually meant that we have all grown in different ways.  I'm very thankful to have two teenagers who independently cook a meal one night a week – we're still working on the cleaning up!
Lesson 6:  I had to humbly ask for help
Being task focused I tend to like to do things a certain way, but sometimes I had to learn to humbly ask for help and accept the way others do things.  Things like hanging and folding the washing.  Not only is asking for help difficult, but sometimes accepting help can be hard too.  Those close to you often notice when you are struggling and accepting a kind offer to help, without feeling guilty about it, is something that takes practice.
Change is always challenging, and I don't really love change.
But to grow, to learn, to move forward, change is necessary.
Being a work at home mum has actually provided an agent of change in my life that I never expected.  I haven't managed to balance everything perfectly, I haven't managed to determine the right priorities every day, I haven't managed to learn everything I need to know yet, but I am so much more aware of the things that matter.
I have learnt that a 15-minute badminton break in the backyard with the kids, not only clears my thinking and allows me to refocus, but it simply says to them that they matter.  They are more important than the task I am focused on, and that has been a very valuable lesson to learn.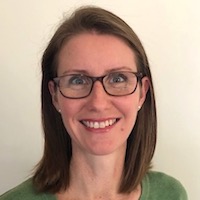 Lisa Cullen runs a leading Web Design Service in Brisbane.
As a work at home mum, Lisa enjoys helping local small businesses to have an effective online presence.  She established the website design agency, Pearl Websites in Capalaba, Qld, to focus on finding out what a small business does and to provide small business websites that add value to a business.