Business Systems – How and Where to Start
Last week we looked at Why we Need Systems in our business, even in our micro business where there's only one person doing everything. Today we're going to look at How and Where to start building those systems.
It starts with you. You're the boss. Your job is to plan for expansion, and this is the first step (after your business plan). McDonalds systems enable 16 year old kids to run a busy restaurant. Your systems will enable you to work more efficiently, to identify hiccups and roadblocks in your business and to get people to help you when you need it.
So where do you start?
The easiest way to start is to write down every hat you wear within your business – Receptionist, Bookkeeper, Manufacturer, Copywriter, Supplies, Order Fulfilment, etc.
Under each heading then write a list of the tasks that position is responsible for – yes, even when it's just you doing it all. Note that here you're writing each task, not each step of the task.
Eg: Receptionist – answers the telephone, makes bookings, filing, taking orders.
Once you have each task, draw a flowchart for that task detailing each step from start to finish. This is where some shortcuts come in – skip the basic tasks. When it's just you, then you don't need a manual to answer the phone.
You do need a written down system for anything that you can envision yourself delegating at any time in the future. Usually, this will include tasks such as packing and posting orders, bookkeeping and emails (we'll cover emails in a future post).
Write down your systems in a way that is so simple and basic that you could pull a teenager in off the street and ask them to follow it. That's a really good test of a system by the way, if you can hand it to a person who's never done the task before and they can follow it then it works. If they get hung up on any part of it and begin asking questions then you need to add in more detail.
When you're satisfied that it's written in detail and is easily understandable save an electronic copy in a special folder labelled "Systems" on your computer and then print out a copy. File the hard copy somewhere easily accessible – you'll be using it regularly.
Keep working through each task until you've done them all, or at least the one's with more than five steps.
The hardest part here is the actual doing. Finding the time to work through a task and write down every step, everything you do in the process. One good way to do it is to have someone observing and writing down what you do. Swap with a friend, you observe her and she can observe you.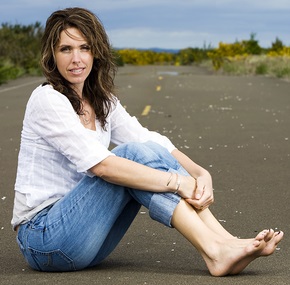 Melinda is the founder of SuperWAHM.com and started this site to share her best work from home ideas to help other Work At Home Mums become more financially independent and able to spend time with their families.