Change Management Tips Reducing Stress For Families Working From Home
Top 7 Change Management Communication Tips for Reducing Stress and Building Resilience in Families Working from Home – Part 1
Like many families, ours is working from home due to corona virus lockdown. I have a home-based business building websites, implementing marketing plans and incorporating change management communication methods to help clients attract and convert leads. So, I am used to working from home. However, now our family are all doing it means considerable change for all of us.
Most people dislike change. Especially rapid revolutionary change thrust upon them with little warning. When working as a marketer and consultant for a change management company, I learned the most important factor during times of change was communication. It was often the difference between project success and failure in terms of changing behaviours and reaching desired business outcomes. Turns out it is also the most important factor for changes at home too.
As a change management specialist, I wanted to share my top 7 tips based on the change management communication methods we implemented as a family. This helps to reduce stress, build resilience and adapt to working from home.
Here are seven tips based on change management communication methodology we implemented as a family to reduce stress, build resilience and adapt to working from home.
Tip 1: Get clear on your 'why' and your future state
It was clear why we needed to change to working from home – corona virus related risks shut most workplaces down. However, what we didn't know was how long the change would last. In the short-term it became clear each of us needed a separate workspace. Our future state therefore meant having four separate workspaces for being productive and successfully doing our work while hopefully not bothering each other. As a family we agreed our future state needed to include continuing to be being happy and cooperative. In most changes, it's not just about what you are doing, but how you are doing it too.
My wife and daughter retained their jobs and had pretty much the same amount and type of work to do prior to the virus shutdown. I had a reduction in my business for regular client consulting and marketing activities, but my website design work continued. My son unfortunately lost all his musical performance and DJ gigs, and his music teaching work too. This meant his future state was going to be very different.
Tip 2: Manage the stakeholders in the change and determine their preferred communication channels
In our family my wife is a teacher, my son is a professional musician and music teacher, and my daughter studies fashion styling and works part-time in the online section of a large retailer. And our cat Ollie is half Burmese and always hungry and seeking attention. He and I are used to working from home alone.
In a change management communication context, stakeholders are any person or group directly or indirectly affected by the change. In a corporate situation this is usually employees, customers, contractors, suppliers and shareholders. At home it seemed clear to me our principle stakeholders were the four of us (plus Ollie). We also had clients and students to consider.
In any group undergoing change there will be variations in preferred communication styles and channels. Our family group was no different. However, what we had in common was we understood and supported the change. Ollie was supportive too as he figured he'd get more attention. And we all preferred face-to-face communication. My wife also liked phone calls and my son and daughter liked text messages.
It soon became apparent we had another stakeholder. One of our neighbours. Now their preferred change management communication style was a bit different to ours. More on that in a minute further down this article.
Tip 3: Identify the blockers and motivators to change
Identifying and managing risks is a key part of change management. Risk management informs communication planning by identifying the blockers and motivators to change. In an organisation, you do this by asking people via interviews and surveys. A blocker is any impediment or resistance to the required change and may include:
Negative or unsupportive people.
Poor systems and processes.
Outdated equipment.
Stifling regulations or policies.
Poor company history of change and unhelpful cultural myths and stories.
Workforce fatigue from ongoing change.
Lack of training and limited employee capability.
A motivator to change is the opposite of those things and also includes good leadership and sound strategy. In many cases motivators include things like financial security and new opportunities to learn, grow and feel a sense of control.
Both blockers and motivators need to be factored into change management communication messages. For our family, whether we liked it or not, the change was here, and we needed to get on with it. The blockers were based around fears and concerns and raised questions like:
How will I teach remotely?
Will our internet cope and my laptop handle working from home?
I haven't done zoom communications before and what if I mess it up?
How will I handle the extra interruptions?
What do I do about income reduction?
Do we have enough spaces for each of us to work and will being cooped up together cause extra stress or anxiety?
The motivators for our family were:
Not having to travel to work.
More time flexibility and time spent with family.
Increased gratitude for what we have.
Chance to learn new things and to earn money in different ways.
For Ollie the cat, the motivators seemed to be more opportunities to get a back scratch and play games with people. However, his more undesirable behaviours, like trying to jump up and nick some food, now attracted closer scrutiny and negative consequences.
So there we have it SuperWAHMs – this is our first 3 tips for better change management and reducing stress when working from home with the family. Did you find them helpful? Stay tuned for Part 2 of my Change Management Tips, where I'll share our next 4 ideas. In the meantime, try these simple steps out, and let me know below if this has helped reduce stress and helped you adapt to the new conditions of working from home.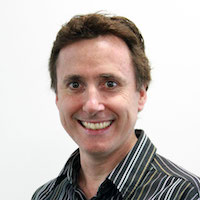 Mik Becker is the owner and consultant at I Spy Design in Eltham Victoria. We create websites for small and medium sized businesses to help them attract and convert their ideal clients. We also help organisations create change management communications and training design.