From Office to Home Office: Embrace a New Career as a Conveyancer
Are you a mum looking to make a career change? Perhaps you're interested in working from home to achieve a better work-life balance. Or is childcare becoming too expensive for your children due to rising costs of living? If you answered YES to any of these questions, then you may want to consider becoming a conveyancer and taking back some of that control in your life.
In this working from home article, we discuss what a conveyancer does, the skills required for the job, and how to become a conveyancer in Australia. We will also explore some benefits of working from home and offer some tips for managing that ideal work-life balance.
And for credibility, I'm a mum with two children who made the change from corporate finance to home office conveyancing where I work for the best conveyancer on the Sunshine Coast.
What is a Conveyancer?
There's a good chance, that you've engaged the services of a conveyancer when buying or selling a property. But have you ever stopped and considered what they do?
Well, here it is:
A conveyancer is a professional who specialises in the legal aspects of buying and selling properties. They are responsible for ensuring that the ownership of a property is transferred from the seller to the buyer.
A great conveyancer ensures this is done both legally and smoothly, reducing the stress of the property transaction on the client.
Conveyancers are also involved in preparing and reviewing contracts, checking for any potential issues that could arise during the transaction, and advising their clients on the best course of action.
Is There a Difference Between a Solicitor and a Conveyancer?
Ok, so in Australia, a solicitor and a conveyancer are both considered legal professionals who specialise in property transactions. But they both have different roles and responsibilities in the process.
Let's compare the two. A solicitor is a qualified legal practitioner who has generally studied for 4 years at university and holds a recognised law degree. Solicitors are authorised to provide legal advice, prepare legal documents, and represent clients in a court of law across a range of legal areas. Solicitors have a broader range of legal knowledge and can provide advice on a wide range of legal matters, including property law, contracts, and disputes.
In comparison, a conveyancer is a licensed professional who specialises only in the legal aspects of buying and selling property. To become a licenced conveyancer, you will need to complete an approved VET qualification such as an Advanced Diploma of Conveyancing at TAFE.
A conveyancer's primary role is to handle the legal paperwork and formalities involved in property transactions, such as preparing contracts of sale, conducting property searches, and transferring ownership.
While solicitors can also perform the tasks of a conveyancer, conveyancers are not allowed to offer legal advice beyond their expertise in property law. Thus, if you require legal advice on matters beyond property transactions, you may need to consult a solicitor.
Skills Required for the Job
To become a conveyancer, you need to have a good understanding of the legal system, property law, and contracts. You must also have excellent communication and negotiation skills as you will be dealing with clients, solicitors, and other professionals involved in the transaction. Attention to detail and the ability to work well under pressure are also essential qualities for a conveyancer.
Becoming a Conveyancer
To become a conveyancer, you'll need to enrol in a recognised conveyancing course. You can choose to study at TAFE by completing an approved VET qualification such as an Advanced Diploma of Conveyancing. Alternatively, you can study an accredited law degree such as a Bachelor of Law. Both types of qualifications vary in study duration, cost and entry requirements so be sure to consider which learning institution is best suited for your situation.
Upon completing a conveyancing qualification, you will need to apply for a conveyancer's licence with the appropriate authority in your state or territory. Also consider joining the Australian Institute of Conveyancers for access to helpful resources such as professional programs, education, and networking.
Some Education Institutions Where You Can Study to Become a Conveyancer
Here are some common education institutions throughout Australia where you can study to become a conveyancer.
It's important to note that this list is not exhaustive, and there may be other institutions in your local area that offer conveyancing courses either in person or through open learning modes.
But these institutions are a great starting point if you're not sure where to begin:
The College of Law
TAFE NSW
Macquarie University
Victoria University
RMIT University
Swinburne University of Technology
University of South Australia
Box Hill Institute
South Metropolitan TAFE
North Metropolitan TAFE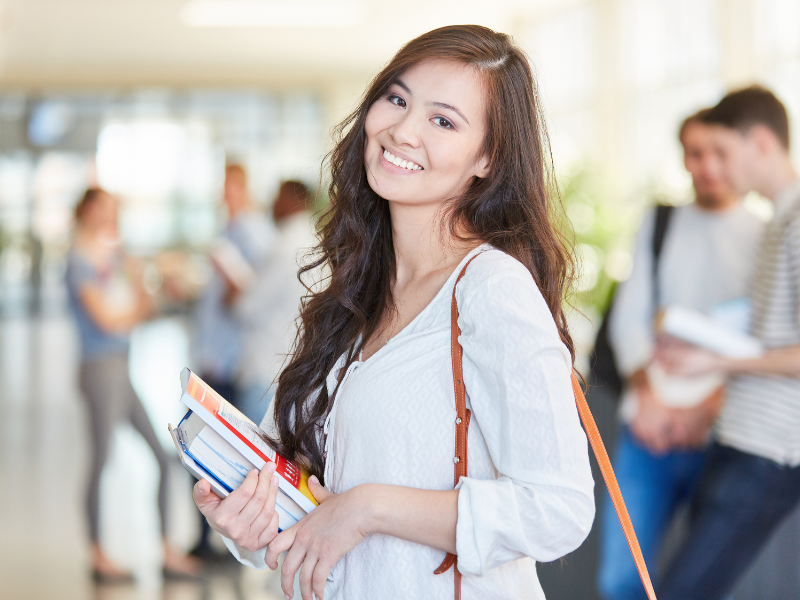 Benefits of Working from Home as a Conveyancer
Since Covid-19, working from home has become the new normal. Prior to the pandemic, working from the home office wasn't really a thing, it was something we did to keep on top of our busy workload, but not really an option when working towards that work-life balance.
Here are just a few of the benefits working from home conveyancers enjoy:
Benefit #1 – Flexibility
You can choose your working hours and work around your family's schedule. Finish early to take the kids to their sporting games and work a little later into the evening, the choice is yours.
Benefit #2 – No Daily Commute
Yay! You don't have to waste time and money commuting to an office every day. No more being stuck in traffic and watching people groom their nose hairs as they make their daily voyage to the office.
Benefit #3 – Lower Overhead Costs
Running a business from home can be cheaper than renting office space. All you need is a spare room, an ergonomic desk, and your favourite pot plant.
Benefit #4 – Increased Productivity
Working from home can help you focus and be more productive. Multi-tasking work and home chores have become easier since working from home, which means my spare time is used more productively.
Tips for Managing Work-Life Balance
Working from home can be amazing, but it can also be challenging when it comes to managing work-life balance.
Here are some tips to help you transition from the corporate office to the home office:
Create a schedule and stick to it. Seriously!
Set boundaries with your family and make sure they understand your work schedule.
Take breaks regularly to avoid burnout.
Set up a designated workspace that is free from distractions.
Use time-tracking tools to help you stay on track and manage your time effectively.
Conclusion
Making a career change and becoming a conveyancer is an excellent career choice for mums looking to work from home. The job requires specific skills, but it can be rewarding and provide a good work-life balance for you and your family. If you are interested in becoming a conveyancer, consider studying an accredited course and applying to become a licensed conveyancer.
Working from home can offer many benefits, including no more commuting, providing flexibility to attend all your children's school, and sporting events, reducing overheads such as office space and the most important reason of them all, finding that work-life balance.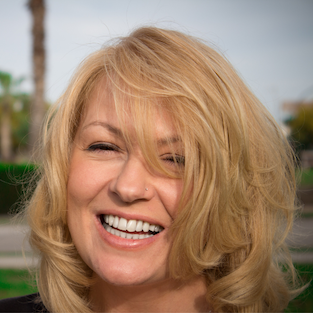 Lila Grey is a dedicated work from home mom who balances caring for her two young children with her conveyancing career. Despite the challenges, Lila loves the flexibility of working from home and being present for her children's milestones. She enjoys creating a work-life balance that suits her family's needs and is passionate about inspiring other moms to pursue their own work from home dreams.