Could FaceBook Ban You or Your Business?
Unless you've been living under a rock for last several years you will have heard how FaceBook is such a great medium for promoting your business, you can set up a fan page or a group, run competitions, connect with like-minded businesses etc etc etc.
I agree. FaceBook is great for business promotion. What scares me though is the number of people who are risking having their business and themselves banned from FaceBook.
Google search 'Fail'
I went searching on Google for "how to use FaceBook for business". That was a mistake. If I hated PLR (Private Label Rights) before, I hate it even more now. I had to skim through what felt like thousands of almost identical articles to find a couple of originals that actually sounded like they knew what they were talking about. So of those articles that were more than 'set up a fan page, invite people to join, talk to them' (seriously, that's what all the PLR articles were saying. Sigh…) there were two things that were suggested often enough to be noteworthy:
Set up two accounts on FaceBook, one personal and one for business; and
Run competitions to get fans.
Big problem here folks. Both of these are against FaceBook's Terms of Service (TOS). Let's have a look at these two separately.
Two accounts
It makes sense doesn't it. Separate your business from your personal account. Sounds logical. Unfortunately for a lot of business owners, FaceBook very clearly states that a person can have only one account. If it is discovered that someone has two accounts, even just for the purpose of business, then both accounts will be terminated. There go all your loving fans, people.
The FAQ relating to multiple accounts is here.  It's also in the TOS but you have to dig through a few pages as it's buried.  *rolls eyes*
The solution
Have one account, and a business Fan page on the same account. Fans won't see your personal posts and status updates. You can brand a Fan Page much better than a normal FaceBook account and it keeps your personal and business life separate.
There's nothing that says you have to accept fans as friends on your personal profile (I don't), you can if you want to, however you need to be careful of what you post in your status. I personally don't want my fans reading my vent about the idiot who took my vegie box garden instead of a bag of root cuttings (true story). That's up to you however.
FaceBook competitions
You ARE allowed to run competitions on FaceBook. However, it must be approved in writing and conducted using an Application. There are also a lot of restrictions on what you can and can't do in a competition.
I'm sure you've all seen the 'Become our 1,000,000th fan and win…' type competition. Sorry, not allowed. The TOS very clearly state "You cannot: Administer a promotion that users automatically enter by becoming a fan of your Page."
The "upload your photo/video here and win" competitions? Again, not allowed. And yet we've all seen countless examples of these and many other similar competitions.
Have a look at the full TOS relating to promotions and competitions here.
The solution
Apply to FaceBook to run a competition and run it via an application as per the TOS. At this point I don't know how to get or find an application to run a competition (sorry, I know that's not much help). I'm still researching it and when I find an answer – assuming I do find one – I'll let you know.
If anyone has any suggestions, or has seen an application for running competitions, let us know in the comments. I'm sure everyone would be most grateful for help with this one, I know I will be.
Edit 14 Dec 10: A friend referred me recently to an app/site/program called Wildfire.  According to their website
We provide simple tools to help you engage the 100s of millions of users of social network sites such as Facebook and Twitter. Our web application allows companies both big and small to easily integrate branded interactive campaigns like sweepstakes, contests and give-aways with the viral features of the social web to create engaging campaigns that spread like wildfire.
I haven't used it myself yet, however if you're planning on running competitions on Facebook then check it out.  There's been quite a few businesses recently that have had their accounts deleted for breaching TOS, Facebook is definitely starting to crack down on unauthorised competitions.
I found these TOS by accident
A couple of weeks ago I was searching through the TOS looking for something totally unrelated to business (the minimum age requirement, actually) and stumbled across both these restrictions. Surprised doesn't cover how I felt.
I've done a lot of reading on using social media and FaceBook for business. These two suggestions are rampant throughout everything I've seen.
I feel misled, and I've lost a lot of respect for some people
Do these people selling "How to use FaceBook for your Business" type courses and ebooks not read the TOS before making their recommendations? So many 'experts' are recommending business owners do these two things, and they've obviously not read up on the legal requirements and restrictions.
Don't be caught out
One argument I heard when discussing this was "FaceBook will never catch me, they don't really care". This might well be true. They may never catch you. Are you prepared to risk that? Are you prepared to take the chance that they don't monitor competitions and user accounts?
Or are you better off doing the right thing and playing it safe?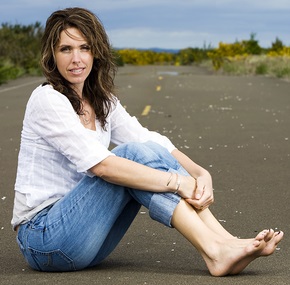 Melinda is the founder of SuperWAHM.com and started this site to share her best work from home ideas to help other Work At Home Mums become more financially independent and able to spend time with their families.