So What Do I Do With My Newsletter/Autoresponder Now?
Yesterday we looked at why you need a Newsletter list and where to get one set up. Today we're looking at how to use it.
Ok, I have an autoresponder, now what do I do with it?
That's easy:
1. You get subscribers to sign up to your list; and
2. You email them.
Finding Subscribers
So where do your subscribers come from? Anywhere you can legally and ethically find them…
Signup box on your website – have it clear, easy to see when people land there. For best results, ask for simply their First Name and Email Address. That's all, just those two pieces of information.
Free Offering – give people a free gift for giving you their contact details. Offer a free report or ebook, related to your business. DON'T give away free consultations or anything that requires an ongoing time commitment!
Stalls, markets – have a signup form for people who would like to be on your list. If you do this, make sure you add them to your list within 24 hours of the stall and email them immediately to welcome them. Don't leave it for long because they'll forget they filled in the form and will delete your email or mark it as spam.
Promote on FaceBook – If you've got a fan page on FaceBook then you can add a tab or box with your signup form in it. Remember to let your fans know about it when you put it up.
Competitions – run a competition where people have to sign up to your newsletter list to join in. Check with your local government for rules and regulations concerning competitions first though.
Ask people – when you meet people at networking functions etc, and they express an interest in what you do simply ask them if they would like to join your newsletter list.
Joint Ventures – run a promotion or competition with an another business, complementary to yours,
What do I email them about?
Anything that is relevant or interesting for your subscribers. Unless you've set up your list to be very clearly a Sales list – like our VIP list, where people are told when subscribing that they'll receive sales offers and it's not a newsletter list – then you need to send interesting content to your subscribers.
I'm not saying you can't market to them, that's the primary purpose of having a newsletter list, I'm saying that you need to send them information that is interesting. And bring in the sales content in a nice way, without beating them over the head with it.
– A new product you're releasing
– Product of the month special deals
– Case studies and testimonials
– New and interesting uses for a product
– Developments and new findings relating to your core business
– What's been happening in your business
– Profile a client
– Answer questions from clients (be careful of confidentiality issues, ask for permission first before using a clients name)
– Profile one of your staff members
– Articles to help your subscribers
– Subscriber only discounts
– ????
What else can you add to this list?
Questions or comments about Newsletters and ezines?  Please come and share your thoughts in the comments.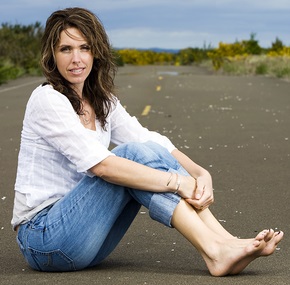 Melinda is the founder of SuperWAHM.com and started this site to share her best work from home ideas to help other Work At Home Mums become more financially independent and able to spend time with their families.