Why Do I Need a Newsletter List Anyway?
Over the last few weeks I've has several discussions with coaching clients regarding email lists, why they need them, how to collect names and how to use the list.
I've written about newsletter lists before, in The Money's in Your Newsletter List and a guest post at IttyBiz on Putting the Permission Back into Marketing Take a few minutes and go read both those posts, then come back to this one.  Go ahead, we'll wait for you….
Why do I need a newsletter list?
You need it so you can market to people, so you can contact them again after the initial meeting. Statistics show that it will take up to seven contacts before a person is ready to buy from you. If you've met someone who is interested in what you do, what's the best way to contact them again? Your newsletter list.
But I already have a blog and RSS
Yes, yes, I know you do. So do I. And I also have a newsletter list  for our VIPs.  (Are you a VIP?  If you're not already, go sign up now.  We both know you ARE important so go join the VIP list) What's the difference between having a newsletter list and RSS?
People on your newsletter list have asked to be there because they're interested in what you're selling. Most people on your RSS list probably don't read your feed regularly. (Sorry for the bad news, but it's true) When people are busy – and we all are – feeds are one of the first things to be dropped.
People often sign up for RSS feed if they're unsure whether they like the site's content and direction.  They sign up to keep an eye on it without having to go back to the site.  People who sign up for your newsletter have proactively indicated that they're definately  interested in hearing more from you. They've said they want to buy from you.
I have no idea how to set up a newsletter list
Autoresponders are brilliant. They take the hard work out of subscriptions, un-subscribers, setting up the list, emailing etc. Two of the best are MailChimp and Aweber. MailChimp is free up to 500 subscribers, Aweber is paid for.
Aweber has a higher delivery rate and more formatting options but is a a little harder to use (not much, just not quite as user friendly until you get used to it).  MailChimp's pricing increases as you get more subscribers and if you send more emails each month, Aweber's pricing stays the same no matter how many subscribers you have or how many emails you send.   It's your choice which option is best for your business.
Best-practice – Single or Double opt-in
All autoresponders should give you the option to have either single opt-in or double opt-in. Single opt-in is where a subscriber fills in their details in the form, clicks 'submit' and they're on your list. Double opt-in is where they fill in their details and click 'submit', your autoresponder sends them a confirmation email and they have to click on the link to confirm their subscription.
Single opt-in is not complicate with the CAN-Spam Act, however it's still widely used. Double opt-in has a lower confirmation rate, which is why so many people stick with single opt-in.
Double opt-in is the best practice. It's the safest option to use and helps give your subscribers confidence that you're not going to spam them. If you're taking care of them from the beginning then you'll likely continue to do so.
Part 2 on using Autoresponders and newsletters will follow tomorrow.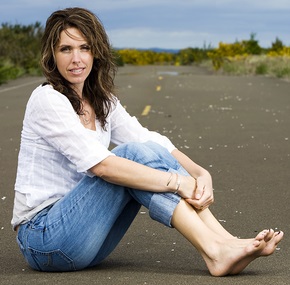 Melinda is the founder of SuperWAHM.com and started this site to share her best work from home ideas to help other Work At Home Mums become more financially independent and able to spend time with their families.