Gender Bias – Alive and Kicking on the Internet
The very charming James from Men With Pens recently directed me towards Technorati's recently released "State of the Blogosphere" report. This report has been issued yearly since 2004, and the stats and figures it puts out are interesting. The complete report is so large they spread it over six days (so glad I wasn't the one writing it!).
They've also recently emailed out a link for people to complete a survey for "State of the Blogosphere 2009". If you're interested in completing it – and if you've got a blog then you should be – click here for the survey.
What really struck me about this years report is the obvious gender bias in blogland. Looking firstly at the Introduction and the 'Segment Snapshot of Bloggers' the bias is obvious.
Personal Bloggers = 64% male
Corporate Bloggers = 70% male
Professional Bloggers = 72% male
I'm not sure exactly how Technorati defines the difference between 'Corporate' and 'Professional' bloggers, since over 50% of all three categories say they are in full-time employment. There seems to be no distinction made between full-time employment blogging and full-time employment elsewhere.
Average time blogging = 35 – 38 months. (Three years, give or take a month or two) There's no instant path to success here. Experience, and sheer tenacity, seems to be a factor in being a successful blogger. Ask any of the A-Listers and they'll tell you this, there's no surprise there.
Looking at the "Global Bloggers by Gender" chart, 83% of females and 76% of males have personal blogs, however when it comes to business only 38% of females have a business blog compared to 50% of males.
These figures show something I've suspected for awhile. The internet is a man's world, baby!
Think about it. Name for me a single female A-List blogger. Dooce – maybe? Others – there are a lot of females who are well-known, but not classed as A-Listers. Gender bias is well and truly alive on the internet, and I have to say it irritates me no end.
Why is this? I mean, why is it a man's world, not why does it irritate me. If you're a female then I'm sure you know why it irritates me, and if you're a guy and you don't get it then you possibly shouldn't ask.
Honestly, I don't know. Females are as intelligent as males, we're as well educated as the guys are. We're as tech savvy as them. Yet, what we say has less authority. We attract less readers. People question what we say more than they do a guy's writing. I guess we as a culture haven't advanced as much past the days of the suffragettes and equal opportunity as we like to think we have.
But you know what? The 'why?' is less important than the 'so what?'. What does this mean for me? What does this mean for my clients, my friends, my peers? What does this mean for your business?  The fact is that the internet is male-dominated, so how do we live with that, earn a good income and grow our businesses?
So tell me, what's your opinion on this? Is it truly a man's world? What chance does a female have of getting to the top of the blogosphere? Leave a comment and tell us what you think.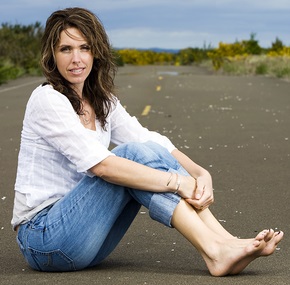 Melinda is the founder of SuperWAHM.com and started this site to share her best work from home ideas to help other Work At Home Mums become more financially independent and able to spend time with their families.