Aquaponics For Kids – Teach Your Kids How To Grow Food Without A Garden
Kids are full of curiosity, and teaching aquaponics for kids is one of those excellent ideas when working from home as it is an excellent choice for both Work at Home Mums and kids to quench their thirst for new stuff to do at home.
Aquaponics is a combination of aquaculture (raising aquatic animals) and hydroponics (soil-free gardening). There are many benefits of Aquaponics that you can get, including fertilizer-free vegetables and fresher air thanks to photosynthesis.
With that being said, teaching your kids how to grow food with Aquaponics is not as challenging as you might think. There are several breeds of fish and types of plants that you can grow with Aquaponics with fairly low maintenance required – no need for fertilizer, pesticides or herbicides!
But before we dive deeper into the how's of Aquaponics, let's first get to know more about it.
What is Aquaponics?
Aquaponics is a gardening technique that combines aquaculture and hydroponics. The fish or other aquatic animals that you raise in a tank will produce waste, which is then used as a natural fertilizer for the hydroponic plants.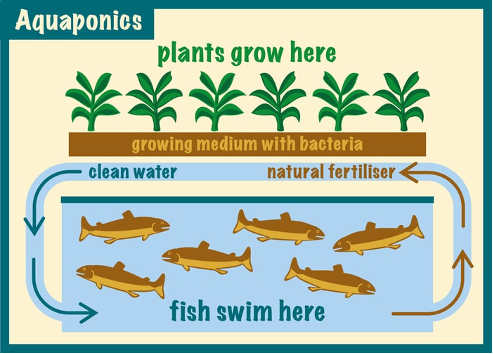 Why Should I Teach Aquaponics for Kids?
Aquaponics requires regular maintenance and inspection, which will take around 30 minutes a day. This time could be a great quality time that you can spend together with your kids whilst also doing something productive. It's a tremendous screen-free activity that you can do together to escape from the grasp of technology.
There are also three main concepts that your kids will learn from building and caring for an aquaponics system:
Basic science and biology: an aquaponics system often requires weekly water checks (and sometimes water changes). There could be water pH involved, depending on how technical you want to teach them about the system. Learning and understanding how the fish waste is converted into fertilizer will show them a bit of basic biology.
Where and how their food comes: Being able to grow food is an important skill for everyone, and as kids understand that this process takes time and work, they will have a newfound appreciation of what it means to eat.
Life cycle: In an aquaponics system, there is an essential natural life cycle going for both the fish and plants. The fish waste provides food for plants, and once the fish and plants are grown, they provide food for you and your kids.
Teaching Aquaponics for Kids Gives Great Life Lessons for Busy Moms
Teaching this to your kids at home is an excellent idea, but knowing how to implement them in real life is something that is the perfect idea for a work at home mom looking to also teach her kids about nature.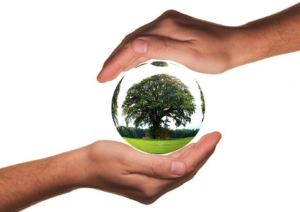 Also, teaching aquaponics to your kids will help them to better understand nature's ecosystem and provide insight as to why they need to be responsible about the environment. Even if the aquaponic garden fails, your kids will want to figure it out until they get some results.
When your home aquaponics system works and successfully produces home-grown fish and vegetables, you might even get to make extra money from aquaponics products.
What do you need to teach aquaponics to kids?
The equipment that you might need to start an aquaponics system may vary depending on how you want to set it up. But there are several items that you'll need to prepare beforehand.
A Small Fish Tank (and the Fish)
Given that you'll need a bunch of fish to produce the fertilizer, you're going to need a fish tank or other type of container for the aquatic animals to live.
You can use small-sized desktop tanks and channel the waste into a small grow bed with a few plants. Keep in mind, small tanks will limit the fish you can grow to small fishes like mollies (which are not edible). If you want to grow edible fish, you will need a tank that holds at least 50 gallons of water and is 18″ deep.
The typical fish species that you can use for aquaponics are as follows:
Tilapia
Bluegill
Brim
Sunfish
Catfish
Carp
Koi
Goldfish
Pacu
Angelfish
Tetras
Mollies
These fish can grow in a rather easy-to-maintain water environment without too much care required other than regular cleaning and water change.
Easy-to-Grow Plants
Consideration needs to be made when choosing the types of plants to grow in your aquaponics system since not all plants can grow well in a soil-free environment.
One such consideration is the size and set up of your aquaponics system. If you have a small system, you might be limited to growing small plants like strawberries and lettuce, whereas plants with more oversized bearings such as tomatoes or melons will require a larger grow bed to allow for the weight.
But since you're teaching your kids at home, it's highly recommended that you stick to the smaller plants first to see if they are genuinely interested in aquaponics. Once they know the results of their aquaponics system, they likely want to try growing more types of plants.
These are the types of plants that can grow very well in an aquaponics system:
Lettuce
Kale
Pak Choi
Swiss chard
Radish
Carrots
Beets
Basil
Mint
Chives
Tomatoes
Strawberries
Cabbage
Broccoli
Peppers
Grow bed & tubing
Growing beds are necessary for your plants to sit on. Without it, they'll just be floating in the water (which isn't good). You'll also need tubes or pipes to provide a flow route for the water. Ideally, the water should come from the fish tank, loop through all the plants, and come back to the tank.
Water Pump & Filter
You're also going to need a water pump to pump the water from your fish tank to the plants' grow bed. A water filter is also necessary to prevent debris from getting into your hydroponic system and fish tank.
UV Lights & pH Testing Kit
If you're planning to build an aquaponics system indoor or in a place with no direct sunlight, you'll have to get some grow lights to provide energy for your plants. While it is not necessary, having a pH testing kit can tell you ahead of time if the water is not suitable for your system's growth and needs to change.
Are you ready to start teaching aquaponics for kids?
One of the most rewarding things about being a parent is teaching your kids new skills. Spending quality time building and maintaining an aquaponics system at home will be beneficial to both parents and kids alike and is a winner idea for working from home. But given that it's for kids, your budget to make aquaponics for kids shouldn't exceed $100 until you've decided to get more serious about it.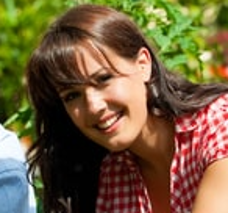 Pippa Johnson is a busy Work at Home Mum who has been an avid gardener for most of her life. Pippa and her partner love to share their knowledge and experience of aquaponics to their kids and other parents so they can learn how to sustainably grow their own food at home. For more tips on sustainably growing your own food at home check out their website The Aquaponics Guide