The Hassle Free Way To Get Your Hair Cut At Home
As a busy work from home mum – have you considered a bit of self-care by getting a professional haircut at home?
As a work at home mum, I have found 2020 quite challenging. While working from home, I had to navigate how to do the things I needed to do in order to take care of myself (even something as simple as a haircut), when there are so many other competing pressures coming up all the time.
I think I can speak for most working at home mums when I say that trying to keep it all going at home just got a lot harder during Covid-19. Needless to say, working from home has looked very different with learning how to balance home schooling the kids for a while, the normal workload as well as trying to get creative with taking care of yourself amongst it all.
The luxuries of a haircut (or getting your hair coloured) weren't that easy to arrange either! As the weeks went by and my hairstyle grew out to a shabby (not-so-chic) do, I started looking for an alternative.
Instead of going to a hair salon that can be booked out for weeks, how about booking a hairdresser that comes to your house?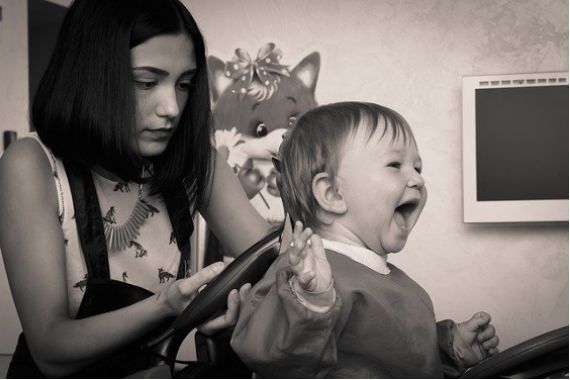 Imagine the ease of a hairdresser that comes to your house!
I experienced first-hand just how convenient and simple it was to have a mobile hairdresser come to my home. A mobile hair dresser is able to give you a salon haircut at home.They can even colour your hair without having to leave the house.
When you work in an office, going to the salon can be easier to do – either in your lunch break, or on your way home. But, when you work from home, going to a salon is no longer on the way home. You need to take time out of your day, and more often than not, you end up getting stuck in traffic. Add kids into the mix, and it becomes a stressful, drawn-out event.
Benefits of a mobile hairdresser for you and the family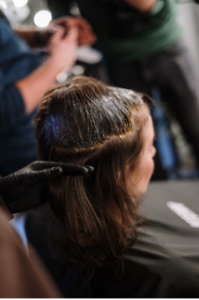 The main benefit that I discovered when a hairdresser comes to your house is that it gives you a hassle-free experience. But that's not the only thing, here are some of the benefits of using a mobile hairdresser:
I didn't have to organise for a babysitter! I just put on a movie and the kids were entertained the whole time that I had my haircut at home.
Save time by not having to travel to and from the salon. Didn't even change out of my slippers!
Not waiting around at the salon for my appointment that is running late.
I really did just sit back and relax and enjoy my haircut and colour.  I wasn't worried about the kids getting bored and affecting the relaxation of others.
You can get the whole family to have a haircut at home in the same afternoon!
A huge perk that I found with a hairdresser that comes to your house is that the kids seemed to be a lot more agreeable to having a haircut because they were in their familiar environment. They had their toys with them and after it was done, they went straight back to playing, not having to wait until their siblings had theirs done too.
My partner also had his haircut that same afternoon, a quick cut that meant he didn't have to figure out a way to duck out and get it done one afternoon.
Disadvantages of a mobile hairdresser
One thing that the hairdresser mentioned to me is that for some women, especially working at home mums, the haircut is not just about the haircut. It's about getting out, doing something for yourself and sometimes the act of arranging a time just for you if necessary.
I felt that it was necessary point that out, because for some mums the convenience of using a mobile hairdresser can actually miss the point of having your hair done. Getting your hair done is a great opportunity to set aside time just for you. In which case, maybe a mobile hairdresser is not for you.
However, you can still do this with a hairdresser that comes to your house by setting up the kids in another room with a movie or still arranging a babysitter for the afternoon. Maybe you can get your friends over to get their hair done too – this can create an opportunity for a long-overdue catch up.
Is it worth considering using a mobile hairdresser?
After discovering how hassle-free it is to have a haircut at home, I know I will be using the service well after Covid-19 is finished. As a fellow busy SuperWAHM, all I can do is encourage you to give it a try too! Having your next haircut at home might be as revolutionary for you as it has been for me.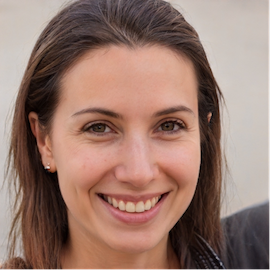 Ellen Page is a working at home mum, who is passionate about finding the little tricks and tips to make life easier, simpler and hassle free for herself and for other parents. Her new favourite trick is to have her haircut at home with a leading Melbourne mobile hairdresser.