Your To-Do List, Coffee and Rocks
Hands up everyone who has a to-do list, be it paper, electronic or in your head?  If your hand isn't up then you're kidding yourself.  We ALL have a to-do list of some type.  Hopefully it's not actually in your head, because that's a guaranteed way to drive yourself crazy.  Whether you use paper or some form of an electronic to-do list, anything from Outlook, a PDA, your iphone, whatever, capturing your tasks and getting them out of your head is important.
Now that we've established the fact that everyone has a to-do list, hands up anyone who ever fully completes it and has NOTHING to do?  I'm guessing there's not many hands up there.  If you're running your own business, the chances are that your To-Do list is about three pages long, in size 8 font.  It's a long list, yes?  Now here's the bad news.  You're never going to complete it.
The solo entrepreneur typically has a busy and creative mind, which is a blessing and an enormous asset.  And that creative, innovative, interested mind is always busy thinking up new ways to work, things to do, products to create, website tweaks to make, emails to send.    It's doing what it does best, creating ideas.
And like good little people we write it all down on our to-do list.  And the list gets longer and we try and cram more and more into our day until our health suffers, our brains are tired, our bodies are tired and our families don't know us any more.  Not good.
We need to realise that we can't do everything.  Not everything that we write on our to-do list truly needs to be done.  Some of it can be delegated to a VA, if that's what you want and/or need.  However a lot of items on your list are going to simply fall by the wayside.
I've heard the story of a college professor who stood in front of his class with a large glass beaker.  He filled it with large rocks and asked "Is it full?"  The class agreed that it was.  He then poured in gravel that filled in the spaces around the large rocks "Is it full now?" he asked.  "Yes" the class agreed again.  The professor then poured sand into the beaker, which filled in all the tiny spaces around the gravel, and once again asked "Is it full?"  "Oh yes, it's definitely full now".  However, the professor then picked up a jug of coffee, and poured that into the beaker.  The coffee filled all the gaps and filled the beaker to the brim.  "Now the beaker is full" he said.
The professor's demonstration was to show that we can fit a lot into our lives, as long as we choose to fill our time with the important things – the large rocks – first.  Tasks of secondary importance then fill around the rocks, and the sand, the 'nice to do but not essential tasks' fill in the rest of your time.
One of the students asked the professor about the coffee "Ah" he said with a smile "That's to remind you that no matter how busy you are there's always time for coffee with friends."
Decide what is your priority – what's your current essential tasks and projects – and work on them first.  Fit the rest of your to-do list around them.  Then enjoy your coffee.  🙂
If you're after a system of organising yourself and tasks that really works for the creative entrepreneurial mind, then I recommend you check out Todoodlist which is simply one of the simplest and best organising/to-do systems I've ever seen.  Unlike all the thousands of complicated systems that cost a fortune to set up and are so complicated you'll never use them, Todoodlist is simple and easy to use.  With a pencil.  Click the graphic below to read more.
Next week we'll chat a little about training yourself to finish things, and choosing what to do next.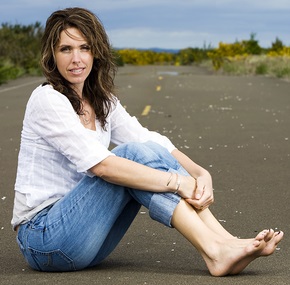 Melinda is the founder of SuperWAHM.com and started this site to share her best work from home ideas to help other Work At Home Mums become more financially independent and able to spend time with their families.