Well, it's been school holidays here. We spent a week at the in-laws down in Victoria and the rest of the holidays staying at home. The kidlet and I spent a lot of our time doing 'girl stuff', cooking, sewing and really enjoying each others company.
In the middle of our visit to the in-laws I spoke at the Business Mums Network Pampering day. It was a really great day and kudos to Melissa for organising it. The talks will be available soon in downloadable and/or CD format, along with the notes.
Recently I discovered two fantastic tools that I'm loving using.
Timedriver
For quite a while now I've been looking for an online appointment maker that could work with different time zones and I finally found Timedriver – it does everything I wanted and at a lower price than I expected. How awesome is that?
The way it works is this: I enter in days and times that I'm available to take appointments, in my own local time. Each 'appointment book' is for a different type of appointment – I currently have set up appointment books for 45 minute coaching sessions, 15 minute Laser coaching sessions and 15 minutes quick consult timings.
When a client needs to book an appointment with me I send them the link to the appropriate appointment book. When they open the link, Timedriver detects their default time zone from their computer and so they see the available appointments based on their own local time zone.
Timedriver sends both the client and myself an email when an appointment has been booked and also syncs with my Outlook calendar to book them in. You have no idea how excited I was to find Timedriver. And the best part is that after the free 90 day trial it costs less than US$30 per year!
Dropbox
Dropbox was shown to me by Sean of Psychotactics when I took on managing a project for him. It's a way to share files with other people without having to email them.
You download the Dropbox application and install it on your desktop. Anything you want to share you save to a folder inside dropbox.
To share a folder with someone you got to the online application and send the person an email invitation to the folder. That person can only see folders that they've been invited to – they can't see anything else in your dropbox.
The other person can then add files to the folder, change and save files, all from their desktop. The first two Gb are free. Great for storing small backups, sharing files, photo's and audio/video, working with your VA etc.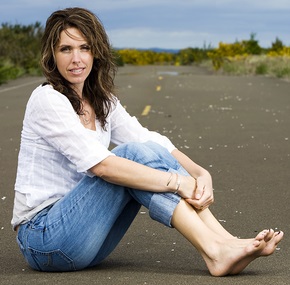 Melinda is the founder of SuperWAHM.com and started this site to share her best work from home ideas to help other Work At Home Mums become more financially independent and able to spend time with their families.