5 Tips for Thriving in a Work-From-Home Environment After Colorectal Cancer
Life loves to throw curveballs at us. If motherhood is challenging enough, life lobs a curveball in the form of colorectal cancer at some of us. I was one of them.
My name is Sindhu, I am a work at home mum, a website design and SEO agency owner, and a cancer survivor. This article is about how I have dealt with life after colorectal cancer.
Colorectal Cancer is the third most common cancer worldwide. It is a cancer of the colon or rectum.
I was 30 years old when I heard those dreaded words from my oncologist about cancer in my large bowel and my rectum. That was 6 years ago.
There is never a good time to get diagnosed with cancer. In my case, I was diagnosed a few days after I gave birth to my first child. Heck, my baby's umbilical stump had not fallen off yet.
I had to grapple with how many days I had left on planet earth. We were going through a hurricane of emotions. A month later, I ended up having a surgery called total proctocolectomy with ileostomy. I will spare you the details on what that surgery involves, you can read about it through the attached link.
Let's fast forward to today…
I can safely say I have survived colorectal cancer. I snigger when folks use the words "I beat cancer". If cancer was a real person, it was she who beat the crap out of me. I am very much wary of her and the plethora of avatars she takes.
Cancer changed my life. I've got scars. Both literal and metaphorical. They will never leave me. I've somehow overcome them to be at a comfortable state of physical and mental being today.
There is a life after surviving colorectal cancer. If you are someone going through cancer, or have survived cancer, I want to tell you the 5 things that worked for me to battle the rough seas of life post cancer. Of course I am not saying these could work for you. It could help you. Or not. You try and decide.
So, these are the 5 things that helped me to thrive after surviving colorectal cancer…
Top 5 Life Tips on Dealing with life after Cancer
Life after Cancer Tip 1: Have a Positive Mindset
You have felt death. You are alive. You are breathing. You can touch and feel your kids. Your kids' eyes light up when they see you. You can walk out and dance in the rain. You have a supporting partner.
These are the big rocks in one's jar of life. There may be plenty of other things that are missing. The ones you have are the most important rocks, the ones that actually matters.
So chin up, smile. Don't wallow in self-pity. Self-pity is a sinkhole that you will drag into the pit of negativity. It does it time and time again. Trust me, I've been there far too many times.
It doesn't matter if you have the world's best support system, if the hamster in your head isn't in the right state, all the support in the world won't matter.
I have a supportive and empathetic husband. He is my mast through the storms of life. But..It didn't matter at that time, but I was still processing a lot of issues and I was simply not…ready.
Adopt a positive mindset. You have overcome something that's life changing and have come out in one piece. You are a winner. A true champion. Champions are warriors who live and thrive on positive mindset. Now act like one! Be positive and stay positive!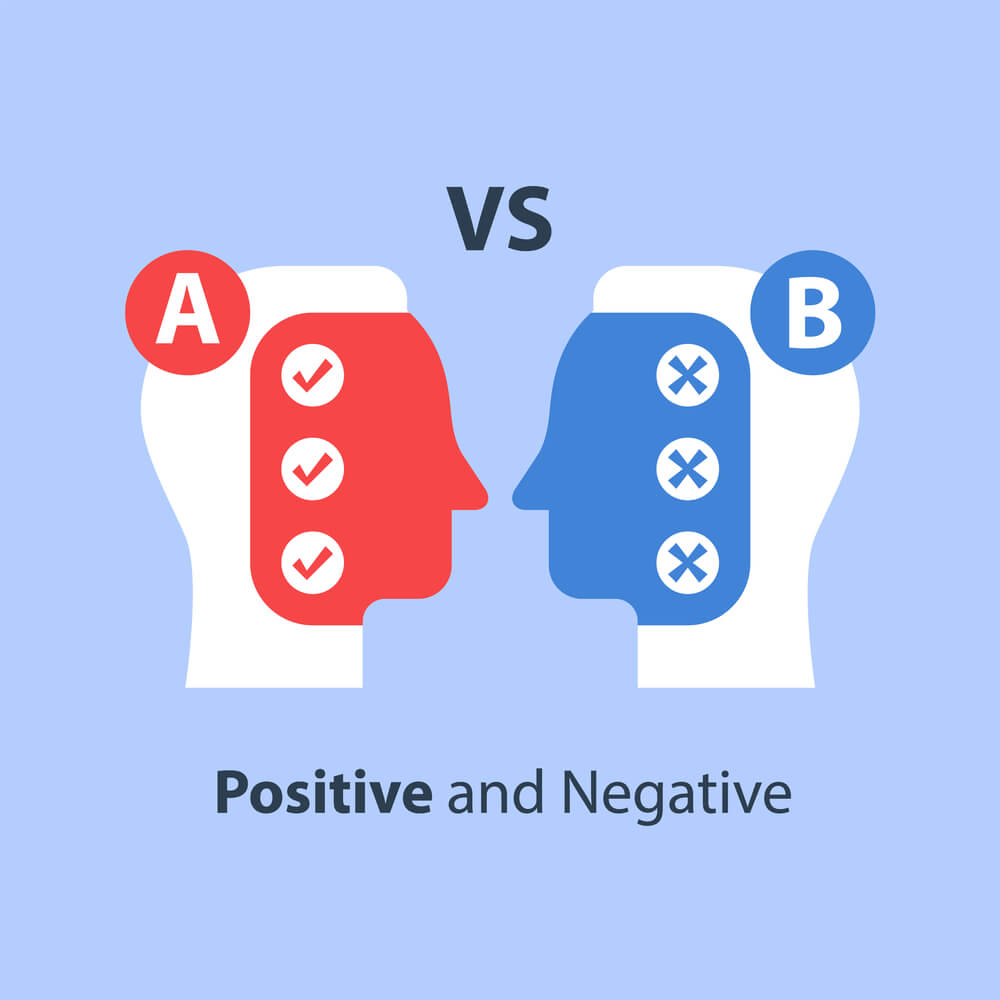 Life after Cancer Tip 2: Self Care. Self-love.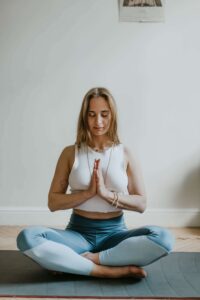 After Positive Mindset, caring for myself in my own unique way is one of the fundamental aspects on how I dealt with life after colorectal cancer. Self-care is nourishing your body with care and love through actions such as exercise, mindful relaxation and inner healing.
I learnt there are many aspects to self-care – physical, mental and spiritual. It ranges to doing something regularly and to something that appears very simple like having a big cup of tea alone in silence without thinking about anything.
I have a set exercise routine. I meditate regularly. I constantly pursue mindfulness. I talk to my body to heal itself – it is a silent, sustained internal dialogue, with my inner self. I purge toxic relationships. Not all healing requires medicine and surgery.
As work at home mums, our daily lives are busy. You have to squeeze in time for yourself to nourish the roots of your fragile, battered body. Somehow try to find the discipline and consistency to take care of your mind and body at least weekly, if not daily.
And yes, you are worth it ❤️
Life after Cancer Tip 3: Reset your life goals
I jokingly tell my husband that life during BC (Before Cancer) is different to life after.
Our priorities, what we truly value, what we spend our time in, and our goals on where want to be looking forward 10 years, 20 years and beyond have changed drastically post Cancer.
I relistened to Steve Jobs' speech at Stanford University. It was a confronting speech to listen to because what Jobs said is utterly true.
"Your time is limited, so don't waste it living someone else's life".
Those words take an entirely new dimension when you have smelled death or contemplated the cold touch of surgeon's scalpel on your abdomen.
If you only have one year to live, what would you really want to do? I bet it certainly wouldn't be to return your office cubicle in your corporate job.
Rethink your life goals. Financial goals. Refill that bucket list. Passions. Things that makes your ticker skip a beat. It can be anything. From volunteering, serving the underprivileged, or letting go and travelling around the word, to building your business empire. Whatever that makes you happy.
After all you have been through, why you would just want simply coast along in the river of life? You want to thrive after surviving colorectal cancer.
We have not hit any of our goals yet. My husband and I have them listed out in our shared Apple Notes and are working towards it. Hey, we are not at the finish line, but we've started.
Life after Cancer Tip 4: Find the job that suits, or create one yourself
When I returned to work after my surgery, I found getting back to my old job was a fantastic means of returning to normality and to the routine I had BC (Before Cancer). It was a welcome distraction.
My work colleagues are a fab bunch, and the social interaction was a godsend to my mental health. My colleagues knew what I was going through and were very understanding and flexible in carving out a role for me.
Depending on the job, I see work can provide a meaning, purpose and an identity to oneself. The right job can be an absolute saviour to take your mind off what you are going through. The financial aspect is also a nice bonus.
Not everyone is lucky though. If your job or employer are not supportive and do not cater to your unique needs, do not linger. Find another one, or better yet, start a business. I have taken this opportunity to start a web design and SEO agency to help local businesses rank high in searches and get more leads for their business.
Situations like this can be reason to start a home based business. In today's digital world, there are no shortages of work from home business ideas. There are work at home mums out there who have ironed this out successfully. We can take inspiration from that.
Life after Cancer Tip 5: Give Back. Help others. Volunteer.
When you are in constant pain and agony, more than your loved one's support, you would love to hear from someone who you can relate to. This is the reason I volunteer with Lynch Syndrome Australia to give back to the community.
I also participate in online support groups like j-pouch.org for people who underwent Proctocolectomy to share my experiences.
Furthermore, as I work in the healthcare sector, I take the opportunity to share my experience with people going through the same ordeal and reassure them while they are in hospital in pain.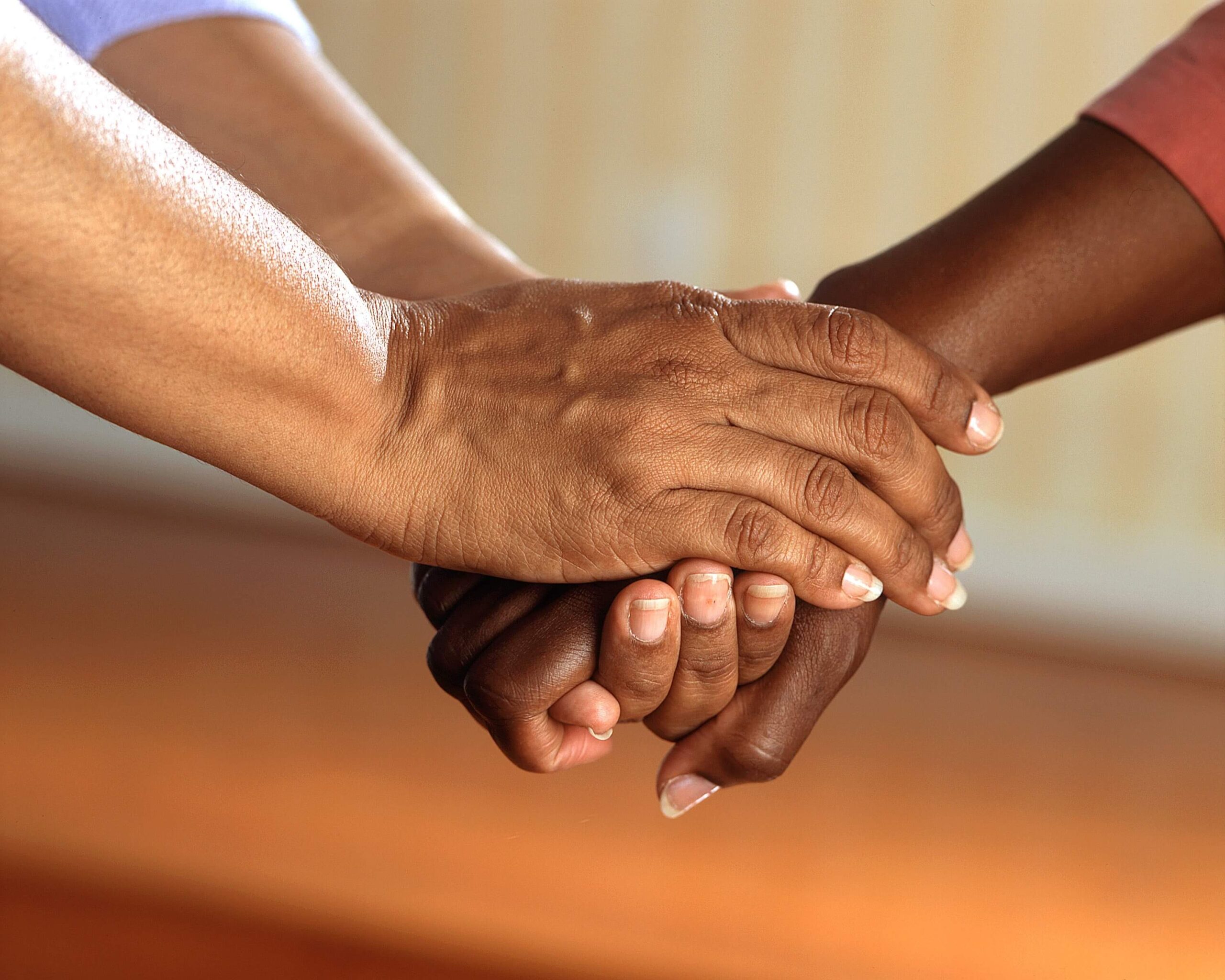 A Quick Recap…
Life after colorectal cancer is challenging. As a work from home mum, you can thrive after surviving colorectal Cancer. As a cancer, my tips for dealing with life after cancer are:
Have a positive mindset. You are a champion having overcome one of the hardest things a human can go through – surviving colorectal cancer. Now, have a mindset like a true champion!
Practise Self-care. Self-love. Heal and nourish your body and soul in your own unique way.
Reset and recalibrate your life goals. Cancer smacks the sense of mortality into our heads. Life is fragile. It is time to ask yourself what you really want to do in your life, set life goals and go forth to achieve it.
Find a job that suits you. Or, better yet, create one for yourself by starting a business.
Give back. Help others. Volunteer. When you give, you gain.
If this article helps you, or anyone you know going through this ordeal, I would love to hear about it. Please let me know in your comments below.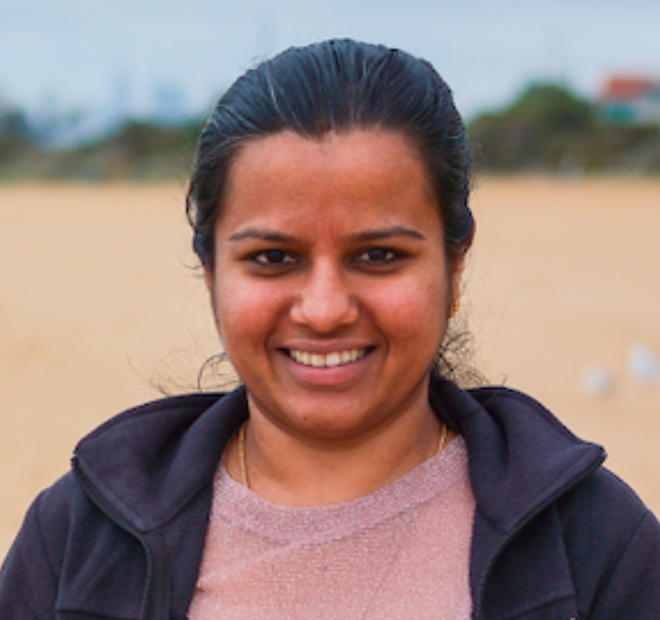 Sindhu Sriram is the co-founder of S4 Digital – a web design and SEO agency in Parkdale Melbourne. She is an Aussie work at home mompreneur who is passionate about helping local businesses grow online by maximising their digital footprint through high performing websites and SEO strategies.