How Reading Books Can Change Your Life: From Bookworm to Business Owner
I've loved reading all my life. My mother taught me to read at age 3, and I had my own library card when I was 5. Reading became part of my everyday life.
Reading was always a pleasure for me, and while it improved my reading comprehension and gave me a real boost while attending school, I never imagined it would one day lead to my own home business.
There are plenty of well-documented benefits to reading, including:
Sharpens memory
Improves vocabulary
Increases empathy and emotional intelligence
Reduces stress levels
Improves reasoning skills
Builds self-esteem
Develops your own creativity
Regular reading enriches your life and makes you understand another person's perspective better. As author George R.R. Martin said, "a reader lives a thousand lives" in the various characters you meet in novels and short stories.
I bet you're thinking, "Who cares? Reading is fun/interesting/informative/entertaining as it is," and you are 100 percent correct.
Did you ever find anyone who told you how reading literary fiction can lead to a career or home business?
Let me tell you how it worked for me…
Reading Opens Up Possibilities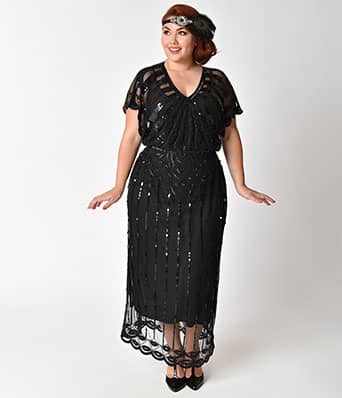 For me, it all began with one book, The Great Gatsby, by F. Scott Fitzgerald.
I'd read hundreds of books before this one so I can't say what it was about this particular book that captured my fancy. I quickly became as obsessed with this novel as Gatsby was about Daisy Buchanan.
Some of you may have been forced to read this book in high school or college, but I'm guessing that this was something you never imagined could lead to a real-life, work-at-home job.
Back when I was in high school, I didn't imagine that reading fiction would bring me this outcome either. I went to college and worked in a local bookstore, but my love for everything from the Roaring 20s continued.
I admit that, for some extra cash, I often helped others with their essays or understanding of this book or other literary fiction.
It became a common thing for me to hold Great Gatsby costume parties at my apartment. I was obsessed with the Roaring 20s and wore fashion trends such as hats and fascinators every chance I got.
Friends and co-workers began by asking me where I had bought this hat or that pair of earrings. One close friend went full-on Great Gatsby with her wedding. I helped to plan everything from her Great Gatsby dress to flowers, decorations to party favors.
Perhaps you can see where this is heading…
Business Out of a Passion for Reading Books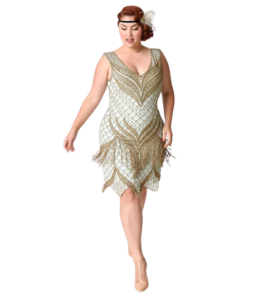 As you can now see I'm a huge fan of anything from the 1920s and 1930s. I know more about some of the gangsters than they probably knew about themselves.
My friend's wedding inspired me to start a webpage. I wasn't interested in selling anything at the time, I honestly started off just wanting to share my love of this time period.
I posted pictures of my friend's wedding, Bonnie and Clyde's bullet-riddled death car that I actually saw firsthand on a recent trip away and some of the book reports/essays that I had written previously.
When Google started posting the number of hits the page received, I was shocked. As an experiment, I became an Amazon affiliate and posted a few links to some of the outfits in my friend's wedding.
I ended up being caught up in some drama, and I forgot about the links until I checked the site again. There were at least a dozen questions about where to find boots or hats to match, and I did so well with the dress sales, it nearly matched my part time salary!
After about a year of juggling my regular job and my website, I had to make a decision. Never one to shy from a challenge, I went for working from my home full time.
Nothing Beats Working from Home
I have to say that being able to literally live my passion from home (or wherever) has been the best thing that ever happened to me.
Not only can I spend as much time as I love delving into The Great Gatsby chapters, but I am also free to do more reading and explore other books from this time period, and can do so from wherever I am. "Have laptop, will travel", as digital nomads say, and work from home or on the road as you please or need.
All I know is that my dog, Jay, thinks I'm the best owner ever, since we spend all our days together.
And it all started with one little book.
My Top Tips for Going from Bookworm to Business Owner
Tip #1 – Know your passion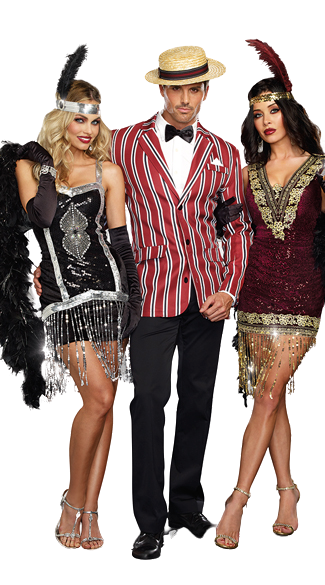 It's so much more than just loving a book, you need to feel passionately about it. Whether it's Amelia Earhart or Mary Poppins, you should feel your heart rate pick up a bit and feel excitement simply talking about it.
Tip #2 – Ask for help
Looking back, I should have asked for help when designing my first web page. I used a freebie site, and I'm sure it wasn't all that professional looking. I suppose I didn't think it would ever amount to anything, but if you want to make it your business, ask for whatever help you need!
Tip #3 – Set clear work/play boundaries
It's so easy to run errands for a friend because you "work from home", or pick up babysitting duties for the neighbors, or overworking yourself like I used to because, why not? Setting a clear but flexible schedule each week helped me a lot. For example: Monday, work 4 hours in the morning, go to a doctor's appointment in the afternoon. Tuesday, take Jay to the vet, work 5 hours in the afternoon. You get the idea.
Tip #4 – Save some cash
At least on my site, the cash flow is unpredictable. You might be flush this month but near the poverty level the next month. Set aside cash each month for taxes and a savings account so when times are tough you aren't tempted to abandon the business.
Of course, everyone has a different perspective on how they would operate their business, but these are tips from my personal experience.
How Reading Can Change Your Life
I had no clue after reading The Great Gatsby how reading books can change your life, but it sure changed mine.
As the saying goes, "What one man (or woman) can do, another can do."
What is your passion? What book do you read over and over again? Can you picture a way to incorporate that novel into a webpage?
Kerry Wisby, the owner and founder of GatsbyFlapperGirl.com, is a passionate expert on all things related to the 1920's and The Great Gatsby. Her website is the ultimate resource for anyone interested in Roaring 20s fashion, 1920s history, and Great Gatsby-themed party ideas. With her wealth of knowledge and dedication to the era, Kerry is committed to helping mums bring the spirit of the Roaring 20s to life.