6 Tips to Work from Home When You're Pregnant
Working from home comes with many challenges at the best of times. Throw in the challenges of pregnancy and it can turn into a nightmare! But financially, you really want to make the most of it before taking a break.
With a little bit of planning and some adjustments, there's no reason you can't stay productive right through to the end of your third trimester. Here's 5 tips to help you get things done as a work at home mum while you're pregnant.
1. Set up your workspace for ergonomics
We all know that ergonomics is important in your workspace, but when you're pregnant it becomes absolutely essential. With a baby putting pressure on your back and pelvic area, you need good posture and home office furniture that will support that.
As your body changes, it's particularly important that your desk and chair are adjustable, so you can find a comfortable position. Ideally, you should also find a variety of positions to work in. Avoiding long periods of sitting and standing – and changing between the two positions – is particularly important for blood circulation. Be sure to check out our chiropractor's guide to ergonomic home office setup.
2. Get a good night's sleep
As your baby bump grows, getting a good night's sleep can become a real challenge. And we all know how difficult it is to be productive when you're tired and cranky!
If you weren't a side sleeper before, you're probably going to reach a point when it's the only possibility. Many women find that it's impossible to be comfortable in bed, particularly in the third trimester, without some extra support. This is when it makes great sense to invest in the best pregnancy pillow that fits your budget. You might be surprised at how much a good maternity pillow helps, not only during pregnancy, but also as a nursing pillow once you're breastfeeding.
3. Shop online to prepare for baby
Trudging around shopping malls while you're pregnant is exhausting, and carrying heavy items could be dangerous for your health and your growing bub. Thankfully, you can shop online for everything you need before the arrival of your newborn.
You can find tons of options, from maternity clothes to nappy bags and most stores have customer-friendly return policies these days. Buying heavy items online for your baby room can be a lifesaver – you can even get a complete nursery furniture package delivered to your door!
4. Put your feet up (before little feet come along!)
Have you heard of the saying 'elevate to alleviate'? As you approach the end of your pregnancy, the need to elevate your feet and give your legs and feet a rest is imperative. Although some degree of swollen ankles and feet is expected in pregnancy, abnormal swelling can become critical. So, don't feel guilty about taking your lap top to your bed or couch to work from there. One or two pillows under your feet will help to get your feet in a higher position than your hips and will do wonders for your blood flow.
5. Drink plenty of water
During pregnancy, your blood volume increases by 50 percent in order to carry oxygen and nutrients to your growing baby. To handle this increase, it's important to keep up with water consumption. Drinking plenty of water will also help to avoid the swelling of ankles and feet as well as headaches and UTIs.
Keep a water bottle on your desk while you're working from home at take note of how much you drink during the day. When you're busy with every that's going on during this time, you might find you forget to take breaks when you're 'in the zone' – which bring us to our final tip!
6. Schedule self-care breaks
You might be wondering how breaks can make you more productive! Now that you have a baby on the way, you need to exercise self-care more than ever. If you're the typical work at home mum, with a million things on your to-do list, this can be the most difficult of our tips to put into practice. But, this is also where your organizational skills need to step in.
Schedule breaks! Don't leave it up to chance, or say to yourself "I'll take a break when it fits in." We both know, it's never going to fit in! So, schedule breaks into your calendar with the same level of priority as that Zoom call with your client. Get some fresh air, stretch your legs and move around. You'll not only be healthier, your baby will be healthier, and you'll actually be more productive in the long run.
You Can Comfortably Work from Home While Pregnant
If you're looking to work from home while pregnant, it's not only possible, it can be much more comfortable and productive than working in the traditional office environment. It just takes a little extra planning and the finding what works for you.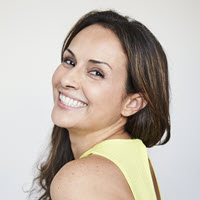 Sara Evans is mum to two beautiful boys under the age of four. After the birth of her first son, she transitioned to working from home as a freelance writer for web businesses from pregnancy and parenting to pets and more! You can find more of Sara's pregnancy tips and advice about baby essentials on MumsDelivery.