How I got Started Making Money Online
So how did I get started working from home with just a PC and the internet?
And end up running my own multi award winning digital web design agency in Strathfield?
Well, I was thinking about this the other day while I'm applying my lipstick and checking myself in the mirror, I'm thinking… "It's funny where life leads you!"
I never expected to be building websites for profit!
You see I'm just about to run out the door to an appointment.  I'm meeting with a lovely couple that wants me to build their first business website.
They are jewellers.  Wholesale jewellers. Sharing the fourth floor of a well known city building with many other wholesale jewellers.
Coincidently, when I worked in the city (before I had children), I would frequently visit the fourth floor of this building during my lunch break. I would press my nose against their shop window looking at all the gold and diamonds…wishing I could go in and buy.
Now, I'm going back to the fourth floor a very different person.  Today, I will be selling them my web design services.
How Did I Learn To Build Websites 
– and make good money from home?
So how did I start building websites?  That itself is a funny story and it involves another lovely couple.
I've always had a love of learning (and a love of real estate), and would often go to weekend courses to listen to other people's experiences.  One weekend, a promoter was hosting a "Cash flow in real estate" course with many different speakers. My curiosity was piqued and off I went.
One of the presenters was a couple called Matt and Liz Raad, who had a great cash flow business buying and selling online websites.  These websites made money!
I'd never heard of such a thing!
Even my kids could learn how to make money from websites
I sat and listened to what they had to say and thought… "My children could do this."  I gave no thought to myself, as all I could do on a computer was Google and send emails (without attachments, that's too technical!). I needed my kids to do all that for me.
Matt and Liz offered a weekend workshop to learn how to build and buy websites. It sounded like a great opportunity, so I bought tickets for my four children…and also for myself.  I mean, I would be driving them there anyway!
This live weekend training workshop was interstate.  "Perfect!" I thought. "I'll tell the kids we're going on a trip and doing a digital training course – a learning holiday!"
The response wasn't what I was expected. One child was excited to go, but the other three weren't interested. It took quite a bit of negotiation to get two of them on board, and the fourth refused to come and stayed home.
Where our online training began
We arrived at the digital marketing workshop with two minutes to spare and found our seats.  Two of my children sat with their arms and legs so tightly crossed you couldn't slip a piece of paper in between.  They felt their time would be better utilised…sleeping!
But my other child and I sat with our pens and notebooks poised.  Within half an hour of Matt and Liz starting their workshop, the other two joined in with their note taking.
We were all spellbound by what we were learning.  It was like we had stepped into another world. The opportunities and never-ending threads of the digital world were exhilarating!
I was hooked.
My thirst for learning had been dialled up to level-ten and I wanted to know more.
Together, we signed up for a year's study and mentoring in digital marketing and online entrepreneurship.
I partnered with one of my kids on the program, and the other two supported from the sidelines while they finished their tertiary studies.
Studying Online To Earn More Money From Home
Every week we showed up for our training online covering a complete range of digital skills from building websites through to buying and selling websites.
Every day we tried to practise what we had learnt.  Every hour for the first four months was spent in overwhelmed fog!  Many times I questioned my ability to do this. Many times I had to hold back tears of frustration and just keep going.  I found a quote that resonated and glued it to my computer screen.
"Our greatest weakness lies in giving up.  The most certain way to succeed is always to try just one more time."  Thomas Edison.
Try one more time I did.  Fall down, get up, try again.
Slowly the fog of overwhelm lifted.  Slowly, yesterday's problems became easier today.   Slowly…things started to take shape at a rapid pace.
Our Work From Home Journey Began
My daughter and I started building websites for profit.
Then we started buying websites.
These websites were making money.
One of them, very good money.
Our confidence grew.
We started our first digital marketing agency.
Then, we were building websites for small businesses…and getting paid for it!
We got so good we were able to quit our jobs and start working from home off just our PC and internet.
We also got so good, we were…
Awarded Student Of The Year!
With great pride we were awarded, "Ultimate Website Champions" for our year.  Us! Which included me, the one who couldn't use a computer!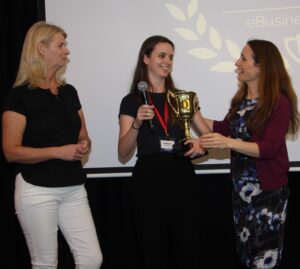 Since then, we have joined a global digital marketing franchise and opened another web design agency which is also starting to fire on all cylinders.
So as I walk out the door to my appointment, I know I have the ability to  change the jewellers' business in a good way by designing them a website.
The website I build for this business will bring them more customers, more revenue and help them to work smarter…not harder.  Their website will keep working 24/7, allowing them to work less and spend more time with their family.
So that's how I got started making money online
Two years ago, I went to a "Cash flow for real estate" weekend to see what was the best way to extract another five dollars a week from my tenants.
I came away with a completely unique way of making side income, one I had never considered – getting online, buying or building websites.
Two years ago, I couldn't really use a computer.
Today, I work with my children.
I work from home.
I own two businesses.
I have the freedom to work my own hours.
I make money while I sleep from passive websites
And I have the ability to change other people's businesses for the better.
Yes, It's funny where life leads you…!
To find out more about the course where I learned how to quit my job and make money online then click here.
Yvette Facchini is Managing Director and co-founder of www.strathfieldwebdesign.com.au and www.velvetdigitalmarketing.com.au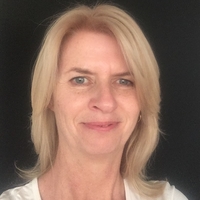 Yvette is a stay at home mum who is able to earn an income whilst working around her children by being creative.  She is co-founder of Strathfield Web Design, designing, creating and managing the online presence of local businesses.