5 Outdoor Activities To Do With Your Dog (That Will Boost Productivity!)
As busy mums, we're always prioritising time for our family, including our four-legged friends! 🙂 It's already hard enough finding the time to think of activities to do with your dog – especially on a work day!
Sharing your workspace with a dog is a great way to ease the feeling of isolation that so often comes along with working from home. Despite the love you feel for them, the pressure of balancing work and caring for your dog's needs during the day can be overwhelming.
Let's face it; dogs are slightly different from your regular coworker. They aren't always happy to entertain themselves. They need to eat, and you're also responsible for walking them once or twice a day.
While many work-at-home moms use doggy daycare, it's far from your only option!
You can do many quick and easy activities with your dog during work. These short breaks are great for your pup and help you to take a moment for yourself and refocus your energy.
Try one these fun activities to do with your dog next time you work from home
Here are five fun outdoor activities to do with your dog that will give you a break from work and re-energize both of you.
Activity #1: Walk Around the Block with your Dog
If you feel yourself beginning to doze off during your afternoon Zoom meeting, it's time to get moving!
At least once a day, find a moment to leave your desk and get some fresh air with your dog. The easiest way to do this is a simple walk around the block.
One great perk of working from home is that you can quickly grab an umbrella or change clothes if the weather turns bad. So you should prioritize this activity rain, hail, or shine.
Even short walks are beneficial when you're working from home
While a brisk five-minute walk around the block is not exactly hiking the Appalachian Trail, it's enough to get your blood pumping and boost your serotonin.
Even a short burst of exercise is known to increase brain activity, improving your memory and your ability to focus.
You will likely notice an increase in your productivity, but also an improvement in mood.
While you can certainly take a quick walk alone, having your dog by your side is a significant benefit booster. Humans crave company and shared experiences. By taking your dog along, you're meeting your social needs and ticking another job off your to-do list. How is that for multi-tasking? 🙂
Activity #2: Doga/Yoga with Your Dog
Outdoor 'doga' is a perfect way to relax and recharge with your dog by your side.
This activity reaps all the benefits of traditional yoga (mindfulness, increased blood flow, improved focus) with the added benefit of having a loyal companion at your side. As a result, you'll both feel refreshed and ready to face the afternoon ahead.
Figuring out how to work through the motions with your dog is a simple yet effective brain exercise. The physical work also makes it a great way to bond with your dog.
Mostly, it's just some light-hearted fun that gets you away from your chair and out in the sun. Contorting yourself and your dog into seemingly impossible positions will get you laughing and set tails wagging.
You can find many free Doga flow sessions on YouTube or even sign up for a dedicated weekly class! So, you'll feel the benefits if you're looking to ease into your morning or mid-afternoon wind down.
Activity #3: Play Fetch with your Dog
Fetch is an activity beloved by dog owners worldwide, and it's easy to see why. This game is the ultimate trifecta of fun, exercise, and teamwork. And all you need is your dog's favorite toy such as a frisbee, rope puller or ring.
Playing a simple game of fetch with your dog is a great way to grab a quick break. Completing such a familiar task is an excellent way to relieve anxiety for you and your dog. It also provides a simple opportunity to mull over any workday issues.
If the weather is hot and you have a dog that loves water, fetch is a fantastic activity to do in a pool. A few minutes of water retrieval should provide your pup with a great work out and give you an opportunity to recharge.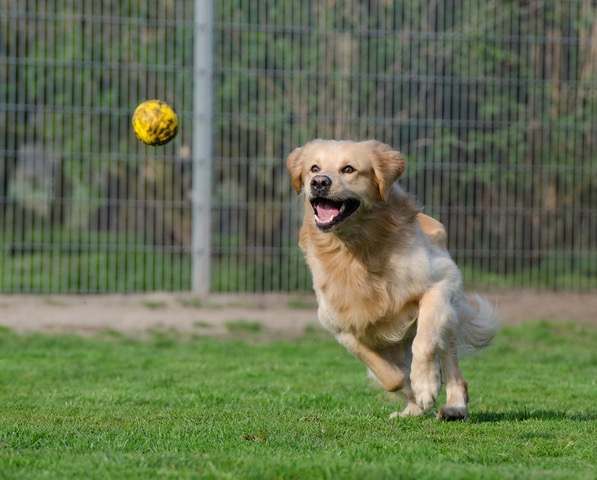 Activity #4: Playing Hide and Seek
It's been a long, dull day. You're hoping to challenge your dog and yourself with something different from your usual couch cuddles. Why not try hide and seek?
This activity will require teamwork and a little brain power from you both. But it's stimulating, engaging, and a great way to break up your day.
How to teach your dog to play hide and seek
Your dog needs to know a few key commands to get started. Mainly sit, stay, and find. If your dog doesn't know these commands, that's okay! They can learn on the job. Miniature obedience sessions will also keep you both feeling fresh.
To begin, ask your dog to sit and stay on the porch while you back out into the yard. Practice this until you can move out of sight without your dog leaping up.
If they remain seated, don't call them to you. Instead, come back and reward your dog for staying in place.
Once your dog is happy to let you out of their sight, repeat the above process. This time, however, find a hiding spot in your garden. You want this to be a place that is easily accessible for your dog. It's time for them to come looking!
Call your dog's name alongside your preferred command. "Come and find me" is short and straightforward, making it a great choice. You then wait for them to come to you. Once they find you, provide lots of hugs and praise.
The best part of hide and seek games? It's as long as you make it. So, whether you want to assign half of your lunch hour to get outside or you only have a five-minute break between meetings, you can make this activity work for you.
Activity #5: Obedience Training for your Dog
Sometimes, the best way to mull over a problem at work is to step away from it. If you need a new perspective, shut your laptop and try tackling some basic obedience training with your dog.
Obedience training provides a nice break while keeping your critical thinking skills online. Plus, your dog gets to come away with a fun new skill.
If your dog has already nailed the standard sit, come, and stay, why not try something more exciting?
Perhaps you would like them to bring the mail in for you, or it would make your day if you had somebody to high-five after a grueling presentation. Instead, look for a skill your dog can perform that will leave you feeling good or make your daily life a little bit easier.
Ready to try a new activity to do with your dog?
Unsurprisingly, we're all constantly looking for ways to boost our productivity. It's a busy world, and work at home mums (including dog mums!) know this better than anyone.
However, the best way to do this isn't to push ourselves harder. It's actually to take a break and slow down.
Spending a few minutes in the fresh air with your pooch allows you to rest, re-energize, and return to your workstation with a more productive mindset. Finding activities to do with your dog outside is good for everyone!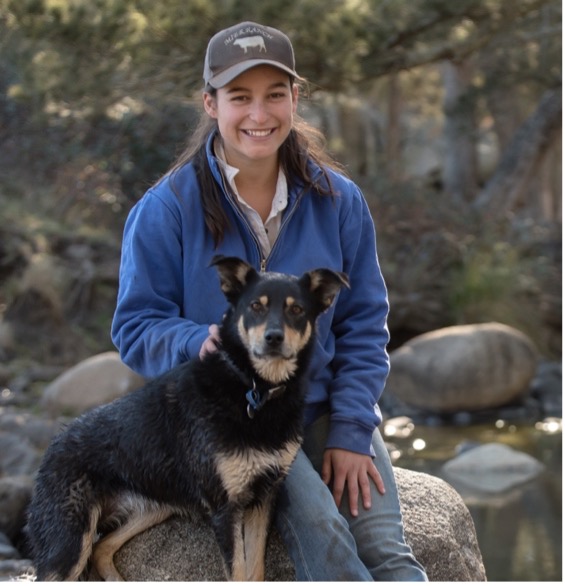 Jenni Chandler has traveled extensively across the US and Australia by car, bicycle, and on foot. Since becoming a proud dog mom to 6 furry friends, she loves to share as many of her epic outdoor adventures with her dogs as possible. When she's not out exploring with her dogs, she can be found, laptop in hand, on the porch of her family-owned ranch.