From Zero To $2k A Month: How My Partner Built A Microblading at Home Business
It's no secret that finding a second or third source of income is the key to financial stability. For many people, starting their own business at home is a great way to do this.
In this article, we will discuss how my partner created her microblading (eyebrow tattooing) business and generated over $2,000 in monthly revenue in just 8 months!
What is Microblading?
Microblading is a method of eyebrow tattooing that has gained popularity in recent years.
The technique uses fine blades (razors) and needles to deposit pigment into the top layer of the skin, creating the illusion of fuller, more defined brows.
It is an incredibly popular semi-permanent cosmetic tattoo procedure offered in both salons and at home.
Microblading results in a semi-permanent tattoo to show more fuller brows, and for most people will last anywhere from one to three years.
It is recommended to have one larger initial session, followed by a smaller touch up session about a month later.
Microblading appointments aren't cheap – you can expect to pay between AUD $450-$2,000 PER SESSION, depending on the quality of the salon.
What is Microblading at home?
Microblading at home is a business that is based in your own home. This means that you will be performing microblading services out of your own home, instead of renting space in a salon or tattoo parlour.
The benefits of microblading at home are numerous:
It is more cost-effective than renting space in a salon or tattoo parlour.
It allows you to build your own clientele and set your own hours.
It provides the benefit of not having to commute to work.
It provides flexibility over scheduling appointments around what fits your schedule.
There are some draw backs however – mainly that you are responsible for all the marketing and advertising of your business. You also need to maintain a high level of sanitation in your home workspace.
There is a fair amount of work setting it up, completing the training and launching the business. But once it is up and running it is a very efficient way of creating additional income.
How my partner Jessie started her Microblading at home business

As a pilot, I was often away a lot.
Jessie planned to be a stay at home mum but didn't want to be the kind of person to rely on only one income in the family.
This was a big thing that came up during family therapy so I knew it was important to her.
Jessie had been interested in microblading for some time. She had even taken a course on the subject and practiced on a few willing family and friends.
She always wanted to start her own business for an additional source of income, but she was unsure of how to get started.
She found a mentor to show how to start her own business
That all changed when she met a woman who had done the very same thing and just started her own microblading business.
She very generously showed Jessie the ropes. And within a few months, she was up and running and had her very first client!
It was challenging to start with…
The first few months were exciting, challenging and at times, depressing. There were highs and lows. And there was a significant investment in both the training course ($3500), the equipment and the initial supplies. This all came to about AUD $6,000.
…but now her Microblading business is thriving!
However, she stuck with it.
Six months later, my partner's microblading business is thriving. She has not only paid back her initial investment, but now built an average income stream of $500 profit per week ($2K per month) from seeing only 2 clients a week!
The microblading sessions themselves approximately 90 minutes. There is also an additional half an hour of setting up and cleaning up afterwards. So each client is about two hours (plus a bit of time organising the booking.
Jessie charges $400 per client, and $150 is spent on equipment, supplies and expenses. So, she is able to pay herself a profit margin of $250 (62.5%) after everything is said and done.
This works out to be approximately $100 per hour, given:
The procedure takes 2 hours of her time,
And she usually spends about an hour a week on marketing, booking and scheduling clients.
How Jessie plans to scale her Microblading at home business
See the steps Jessie is using to scale her Microblading business even further…
Look for new customers online
First up, Jessie is planning to set up her own WordPress blog about microblading in order to attract more clients for her business. She is also looking into setting up a microblading group on Facebook, as well as offering discounts for referrals from current clients.
Offer new services
Additionally, she has plans to invest in some additional equipment so that she can offer other services such as lash extensions and henna brows in order to appeal to a wider range of potential clients.
Raise her pricing
We discussed an easy way to increase her profit margins by raising her price to $450 per client. But Jessie was a bit reluctant to raise her prices because she didn't want to lose out on any potential clients early on in launching her business. However, with professional salons charging up to US $2,000 per session, there is definitely scope to increase her prices.
Jessie now has a great reputation and a growing client base
So, the idea will be to raise her prices after the 12 months mark up to $650 per session and for her to see only one client a week. This way she makes the same profit of $500 per week, but her effort is much less and her profit margin rises from 62.5% up to 77%.
Jessie is considering taking on a technician to help her microblade, with the idea that eventually they will be able to work independently, and she will be able to employ them to do the work.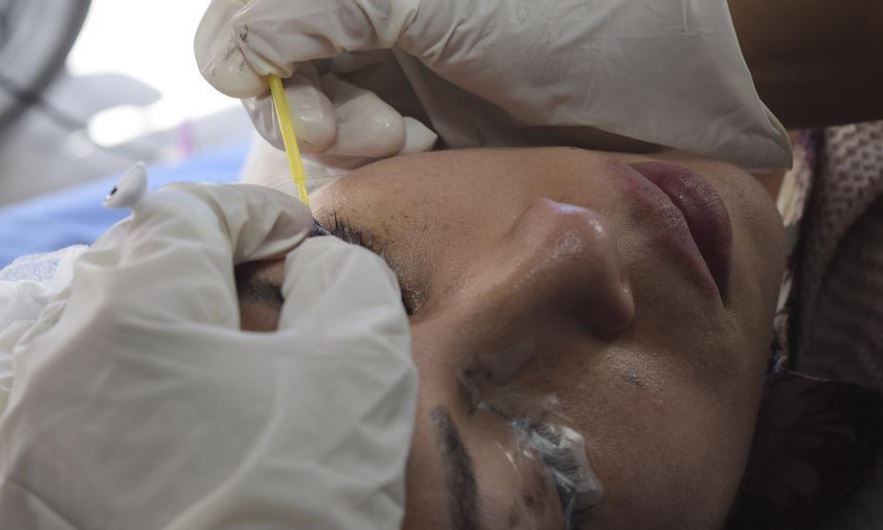 Making microblading at home more sustainable
We noticed that Jessie had been going through a significant amount of disposable single use plastic items, such as:
Razors
Plastic sheeting
Dye cups
This is due to medical hygiene standards and the requirements to keep everything sterile.
We both wanted this business to be done as with as much of a sustainable future as possible. We plan to invest in an Autoclave for sterilisation of tools which will not only protect the environment, but will save money as it will avoid buying disposable tools for each procedure.
Are you ready to start your Microblading at home business?
By following these steps, Jessie has been able to create a small microblading at home business that is not only profitable, but also provides her with the flexibility to work around her other commitments
So there you have it! That's how my partner went from zero to $2000 profit per month in just six short months by starting her own microblading business at home.
If you're thinking of starting your own microblading business, I hope Jessie's story has given you the inspiration and motivation to do so!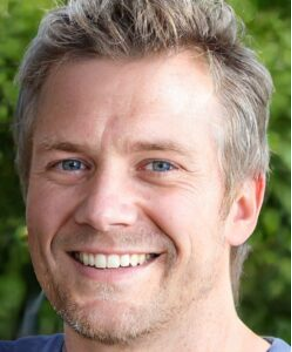 Ken is a professional cargo pilot who has been flying for more than half his life. He also works from home on his successful blog to provide professional aviation tips to other pilots. He is passionate about helping them reach their potential in their career and wants to provide his aviation knowledge to the next generation of pilots.