From Impulse To Intention – Unleash Mindful Spending Choices
Our Top 5 mindful spending choices for Work At Home Mums
 Us Work-At-Home Mums have the best of both worlds. We get to spend quality time with our kids, while also bringing in an income. We even have a lot of different opportunities today to diversify and start a new online career by retraining in something like the digital industry. It's a great way to support our family and ourselves, without sacrificing precious time with our loved ones.
But there are also some challenges that come with being a Work-At-Home Mum (WAHM). One of these challenges is managing the household budget.
This can be a little overwhelming, but definitely achievable by setting the right personal mindset. A big favourite of mine is learning how to be mindful of spending and the positive impact that creates.
I personally have experienced the benefits of mindful spending choices, from helping me stick to a budget to making it easier to get more benefits from my hard-earned dollars. This definitely takes practice and commitment.  So, I'd like to share 5 ways you can be mindful of your purchases, while still making the most of your budget for yourself and your family:
1.    Improve Your Spending With Value-Based Budgeting
One of the most important ways for a WAHM who is working on saving money is to think about how much value a given purchase is going to give you and your family.
This can get complicated, so let me give you an example. Say you're choosing between getting an optional kitchen appliance, something like a bread maker or a stand mixer, and getting something like new shelves and organization tools.
Both of these things are optional, and you can probably get away without them. But every WAHM is going to have a different priority on these things. Maybe for you, the bread maker would help you cut costs on your grocery bill, but another Mum might prioritize the shelving because having better organization would save her on cleaning time.
The value each purchase brings to your home doesn't have to be purely economic, either. Maybe you and your kids enjoy making bread and cookies and other baked goods together. That fun time is something of value in your household, and having more tools for that activity may be more important than saving time on cleaning.
Consider prioritizing optional purchases based on how valuable/useful/fun an object will be in your home.
2.    How To Avoid Impulse Purchases
Shopping can be a great source of instant gratification for some people. But for a work at home mum, that can translate to a lot of impulse purchases that don't actually serve a purpose in their home.
Instead of buying on impulse, exercise mindful spending choices by taking note of the thing you're considering buying. Take a picture on your phone or add it to your wish list. Then, when you have a little spare money laying around, go back to the items you were considering buying on impulse. Do they still look like a good purchase?
Chances are at least some of those purchases won't seem as appealing as they were before, saving you money on unwanted purchases.
Make sure to think about the value an item brings into your home, and whether that item will help you prioritize the things that are important to you before you buy. That way you're a lot more likely to stay on budget, feel like you're being present in the moment, and be less likely to regret the purchase.
3.    Take Advantage of Online Grocery Shopping
A WAHM has a lot to juggle in daily life. Even if you have family members taking care of some of the daily things like cooking and cleaning around the home, chances are that you're still going to be pressed for time between work and taking care of your family.
Taking advantage of online grocery shopping demonstrates your understanding of mindful spending choices. It's also a great way to save time and exercise mindfulness to increase productivity.
For one thing, it lets you take advantage of sales and promotions, which is perfect for frugal living. Since the pandemic, many chains offer either pick-up or delivery grocery services without an additional fee, so you aren't spending more than you need to. Let's face it, we all like tips on how to spend less on groceries!
Plus, online grocery shopping is a great way to avoid impulse purchases that happen when you're walking down the aisles and are a little too hungry.
Another idea is to create a meal plan for your online supermarket. This makes it easy to choose only the foods you and your family need.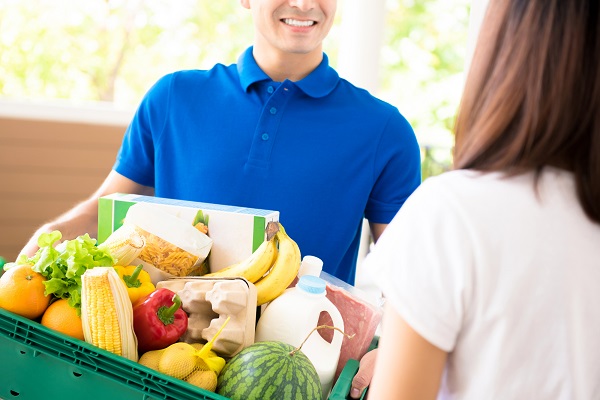 4.    Align Your Spending With Your Values
Every Work-At-Home Mum is going to have a different set of values that shows up in your spending. You might be very environmentally conscious, invested in frugal living, or value choosing quality over quantity. You might value well-made goods over cheaper more fragile alternatives.
Whatever your individual moral values, they should show up in your shopping habits. Whether that means reducing the amount of plastic you buy and going for reusable alternatives, or saving up for more durable cookware, clothing, and furniture.
Being present in your shopping approach includes making more mindful spending choices, whilst making a priority of thinking about your values while you shop.
Yes, that may also include the brands you choose in some cases.
It can also show up in budgeting and other important decisions about your shopping. If you value saving more and spending less, your budget and purchases should both represent that.
5.    Practice Gratitude And Contentment
At times it can feel like the grass is greener on the other side of the fence.
It's so easy to convince yourself that your life will be immeasurably better if you just had this one thing… and then pick a different thing all over again as soon as you have what you want.
Instead of spending time thinking about the things you want to have, or how much better life could be with certain luxuries, practice being grateful for the things you already have.
No, this doesn't mean that you should accept things as they are if your needs aren't being met or if you really do need something for your family.
Instead, try being present in the moment and be realistic about the things you have. Maybe you want a new mattress for your bed, but your current mattress still works.
It's okay to want something new, and still be grateful for what you already have.
You might want a grocery budget that lets you eat fancier/healthier/better meals every day. But you can still be grateful for the food on your plate.
Practicing gratitude makes it easier to avoid impulse purchases and can also help you prioritize the things you need over the things you simply want.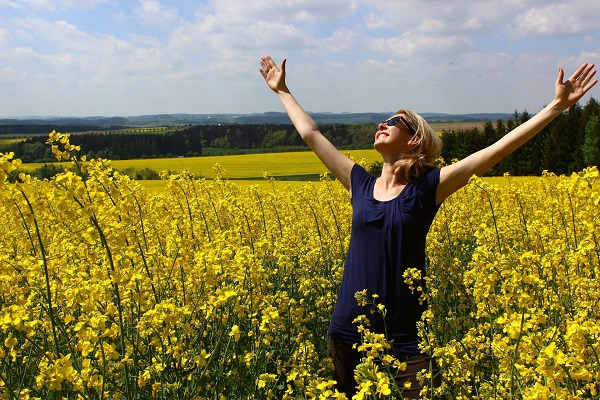 Why Mindful Spending Choices Is The Way To Go
There are a lot of benefits to practicing mindful spending, from feeling more satisfied in your existing life to better budget management and purchase satisfaction.
At the end of the day, it's up to us, as a Work-At-Home Mum, to figure out which mindful spending choices are the most helpful. You might choose to try all 5 of the techniques I've outlined here, or only a few. Regardless of which approach you choose, practicing being more mindful while shopping and budgeting can make your WAHM life more rewarding.
Fiona Moore is a dedicated work-at-home Mum and writer who passionately explores the benefits of mindful spending. Through her insightful blog, she empowers readers to make intentional spending choices that encourage financial well-being. Discover the transformative impact of mindful spending.