The Advantages of Retraining for a New Career in Digital
There are so many advantages of retraining in a new career in digital, particularly for work at home moms.  I'd like to tell my story of how retraining for a new career changed by life in so many ways.
Best Careers to Retrain for in Australia
Far and away the best careers to retrain for have to be in the digital space.  Everything is done on a computer now.  The fact that we can talk to a box called Alexa or Siri and ask them to turn off our lights is quite remarkable.
My story is about how I went from a stay at home mom looking after 4 children to a work at home mom with time to enjoy being out with my 4 children…and still making money!
You can read about how I got started making money online here.
As my children grew, my finances started to shrink.  Their needs to be educated, healthy and social became as compelling as our basic needs of food and shelter.
You can imagine we also had to increase the size of our car and house to cater for our growing family.  This also increased the size of our borrowing and loans.
Jobs you can do while your Kids are at School
Once my youngest child went to primary school, I started working in jobs during school hours to get a few more dollars.  For every hour I worked, I got paid an hourly rate.  If I wanted or needed more money, I had to work more hours.
I became very creative with the jobs I did but mostly I was getting paid by the hour.  At the height of my child's teenage years, I was working seven days a week – varying hours each day – to keep up with the monetary demand.
One of my jobs was at the local produce markets and I started at 5am.  My first alarm would scream at 3.50am and I always had a second alarm go at 4am…just in case!  I would pull my weary bum out of bed and get ready for work.
My job was to lift boxes of produce to the men and they would empty them onto a bench for customers to buy.  The customers loaded their fruit or vegetables into a bag and then handed this back to me for weighing and then I handed this bag back and took their money.
When the summer stone fruit was abundant, we could sell 5 tons of fruit in a day.  That equates to around 500 boxes that had to be lifted, passed over, emptied then bags filled, weighed and handed back.
Try doing 500 push ups in a day and you will get an understanding of what this was doing to my body.
On a Saturday I would finish this job around 3pm and get ready and go to a job as a receptionist in a hotel.  I finished that job at midnight – a 19 hour shift!
Before I retrained for a new career in digital, I was part of the rat race and my jobs were all manual labour, generally being paid by the hour.
How to Retrain in Digital Skills
I'm often asked by other moms how to retrain in digital skills.  I always say you need to do a course and learn from people who have done this before.  It can be daunting retraining in digital if you aren't tech savvy – like me.  None of my previous jobs involved a computer, that's why I wanted to learn with coaches and mentors rather than by YouTube.
Find a digital course that interests you.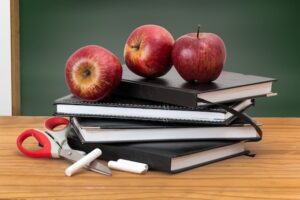 I went with Matt and Liz Raad from the eBusiness Institute because they are the experts on teaching beginners how to build and buy websites and this mightily intrigued me and I'm glad I did.
After learning how to build and buy websites I started my own digital agency.  As with everything, I started slowly and had a few clients. I now own the number one ranked digital agency in my area.
Many of my clients come to me saying they want a new website for their business or they have a website that can't be found.
Most of the websites I have built for my clients are now also ranking number one for their area.
How a Website Saved a Hairdresser's Business when Covid Hit
Early February 2020, a local hairdresser opened a new salon and needed a website to promote his services.  I launched the hairdresser's website just as the world went into Covid lock down.  As an essential service he was allowed to continue trading.  As a new business he had no regular customers.
In the first month of the website going live this hairdresser got 80 customers and his business survived.
Without this website he would have gone bankrupt.
It is so satisfying to be able to help businesses grow because of my retraining in a new career of digital.
Retaining in Digital Skills Has Other Advantages…
Along with improving other businesses I have also improved my confidence and many exciting opportunities have come my way because of this.
I have joined a network group and now often mingle with people that deal with the highest levels of government and industry.
Recently, I was given the opportunity to interview the CEO of a large private investment company.
I love listening and learning from people, particularly women executives, on how to deal with common issues we all face in business.
This is a long way from charging someone $2.10 for a bag of apples! Which is how I used to make money at home selling fruit and vegetables.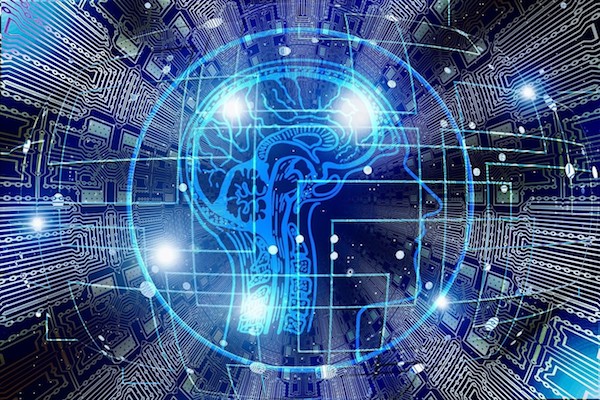 Here's what I've Learnt about How to Outsource Work
My online business is growing and I now outsource much of the work and have a remote team of 4 assisting me.  They now help me build and buy websites and I can pass many projects to them to complete while I enjoy being with my growing children.
Many of the websites I build or buy are monetised by affiliate commission or advertising and I am able to make money with very little effort.
The only reason I wake up at 3.50am now is to catch an early flight to somewhere exotic or watch the sun rise over a nearby beach.
Find Success with Retraining For a New Career in Digital
If you're thinking of retraining in digital, I would like to remind you of this.  The companies that have made the most profit in the shortest time in history are all in the digital space.
Maybe they are on to something!
Get out of the rat race and give yourself a new lifestyle.  Like me, you'll be glad you did.
You too will find out the advantages of retraining in a new career in digital.
To learn the same skills that allowed Yvette to become a stay at home mum who is able to earn an income whilst working around her children, read the eBusiness Institute review.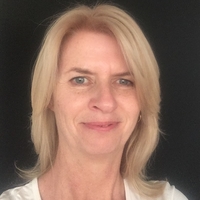 Yvette is a stay at home mum who is able to earn an income whilst working around her children by being creative.  She is co-founder of Strathfield Web Design, designing, creating and managing the online presence of local businesses.