How To Choose A Babysitter
I know what you're thinking. How do I, a woman in her child-bearing years who is childless, know anything about or exactly how to choose a babysitter? Well, I do have cats and every so often I have to be away from home for extended periods of time. Therefore, I do find myself searching for someone to water my plants, gather my mail and check in with the boys. I know you may not see the connection here but I will make it clear to you shortly. See, when I look for a cat sitter, the same process I use can be applied to choosing a good babysitter also.
How To Assess Your Potential Babysitter
When I'm in the assessment stage with my candidates (cat sitting is taken very seriously in my house), I look for someone who is responsible and has experience related to my needs. A babysitter has to meet the same requirements. It's actually far easier to find a good sitter than you may think it is. Here's how I do it.
1. Pay Attention To And Exam The References
I would have jotted down some notes from the conversations I had with those people listed as references. I could have asked them a ton of questions but my first one usually is: Would you hire this person again? If the answer is yes, I want to know what makes them so valuable. This should tell me a bit about the person's work ethic, character and other nuggets that may not be revealed in an interview. I also focus on the references that are specifically related to my needs. You also have to be a bit forgiving with references because it is always easy to just ask a casual acquaintance for permission to use them as a reference. This is why I like to know if the reference has had a working relationship with the candidate before I move on to more questions.
2. Review The Actual Interview Questions
Actually, I would be reviewing the answers I got from each candidate to the questions I asked them during the interview. Essentially there should be a template of questions including the standard ones related to age, experience and availability. I'm usually looking for something unique that a potential caregiver can bring to the table. Someone who has a skill set that can actually assist your child with learning or communicating may be desirable to you. Plus, you'll want to have someone who has completed a babysitting course and has first aid knowledge. These courses also include training in how to handle emergency situations. You'll also want to have someone watching your child who has a valid driver's license and access to a vehicle if you do not give them the keys to your spare car.
3. Try To Match Sitters With Your Children's Strengths/Weaknesses
If you have a child who is in need of a little extra help with homework, you may want a sitter who can accommodate this. For children with special needs, the sitter has to have some understanding of what this will be like. The same idea applies if you have a child who either excels at sports or is just developing an interest in sports. A sitter who is actively involved in sporting activities can be not just a mentor but a source of assistance and inspiration, if needed.
4. Schedule A Test Run
That's right. If you have a selection in mind, ask him or her to come over one day and put in some time with your cat um, child. This gives you a lot to work on as you'll quickly see if the two of them are compatible. With you present, there is going to be a little bit of awkwardness but that should be expected. Expect awkward interaction in the beginning but if that doesn't disappear by the time the session ends, you'll know that this is not the person to hire. Also ask your child for feedback. If he or she experienced a bad feeling of some kind, it's probably a bad sign.
Go With Your Gut Feeling
There is some good reasoning behind the phrase of "trusting your gut feelings" when it comes to making such an important decision involving your child or children. There is no doubt that although someone breezed through your interview and scored high on references and the test run that what you see may not exactly be correct. If you or someone in your family feels uneasy for any reason around a potential candidate for the sitter job, trust those feelings. The last thing you want to do is ignore those feelings and put your child in a risky situation. So that sums up my process on how to choose a babysitter (or cat sitter), I've tried and tested it many times with great success.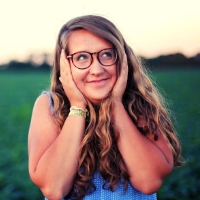 Jeanie aka CrazyKittyChick
Jeanie is an elementary school teacher by day and cat blogger for Top Cat Condo by night. When she isn't preoccupied with her two mischief makers (Doogle & Roger) she's exploring and sharing new ways to make money online.