Calling all SAHMs looking to transition to WAHMs!
Our goal here at SuperWAHM is to help you discover how to go from WAHM to SuperWAHM.
If you're a stay at home mum (SAHM) looking to upskill and become a work at home mum (WAHM) so that you can spend more time watching your children grow up, be there for all the milestones and help out at the school canteen – then this article is for you!
Today we are going to outline how to use your current soft and hard skills from your previous work experience and turn those skills that you have acquired into a thriving online business so that you can work from home as a freelance WAHM with an online service based business.
What do I mean?
It's a simple formula really..
You are going to use your CURRENT skills – both your soft skills and hard skills from your previous experience in the workforce and turn them into digital skills that clients are hiring for online.
Your everyday skills and past work experience is going to become your new ONLINE SERVICE.
How to use your current skills and turn them into an online business
What are 1 to 3 services that you might be able to offer and turn into a web based business?
If your background is in administration, then it's likely that you'll make a fantastic virtual assistant.
Why?
Because you are organised and are likely super skilled at multitasking (especially if you're a Mother!)
First's first – How do you determine your soft skills?
Soft skills are known as the interpersonal attributes that make up your personality. These are the skills that make you who you ARE. These are all the things that make you, you.
They are your unique quirks and your people skills such as communication, emotional intelligence and your character traits.
Often it's these skills that make for great customer service experience. Yet another skill that people are hiring for! *Woohoo!*
Now onto your hard skills..
What are your hard skills?
Well, once you have determined your soft skills – you'll need to take a moment to reflect and think about your hard skills.
Hard skills are the things that you DO and they are typically both measurable and teachable.
For example – let's go back to our previous example and pretend for a moment that your background is in administration.
Daily administration tasks that you carried out on a regular basis may have included typing, writing, time management, efficient workflows, organisation skills and the ability to use computer software programs.
These are your hard skills!
"But how can you use your current skills and turn them into an online freelance business?"

When looking for web business ideas, the first step in uncovering what services you can offer online using your current skills is to reflect on your past experiences and dissect them into tasks that can easily be implemented online.
Example:
Let's keep using the example of an administration assistant.
With your X amount of years working in administration, you have acquired great oral and written communication skills, you are self-motivated, empathetic, have sound computer skills and are very organised.
Therefore – using your current experience, great communication and organisational skills you'd possibly make a great virtual assistant and could offer administrative support online!
What are the daily tasks of a virtual assistant (VA)?
Administration Tasks
Data Entry
Customer service – such as answering emails, phone calls, chat support
Blog Management / Content Writing
Calendar Management / Appointment Scheduling
Travel Arrangements & Planning
Market Research
Other tasks as required
So there you have it!
If you are looking to transition from SAHM to WAHM, then positioning yourself as a freelance WAHM and working online is a great opportunity for Mother's. Providing online services as a freelancer gives you the ability and adaptability to choose your own hours, and still very much be there for your children's school run, sporting events and milestones.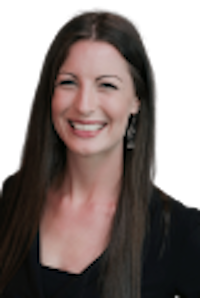 Jacqui Hastwell is a freelancer who offers support to digital agencies, aiding them in streamlining their online business systems & managing their client load. After learning that she could earn multiple streams of income, make money from her living room and create a balanced, thriving life, Jacqui made it her mission to help other women with their digital presence & income diversification.